Having a lie-flat bed in Business Class definitely trumps sitting upright in Economy but you don't get the full effect if you're lying down in bed wearing jeans and your day-to-day ordinary clothing.
Some airlines, such as British Airways, Emirates and Lufthansa, reserve their pyjamas for First Class passengers only but there are other airlines who offer the perk of a complimentary set of PJs in Business Class too. Here we're going to take a look at which airlines have pyjamas in the Business Class cabin:
Which airlines have pyjamas in business class?
Qatar Airways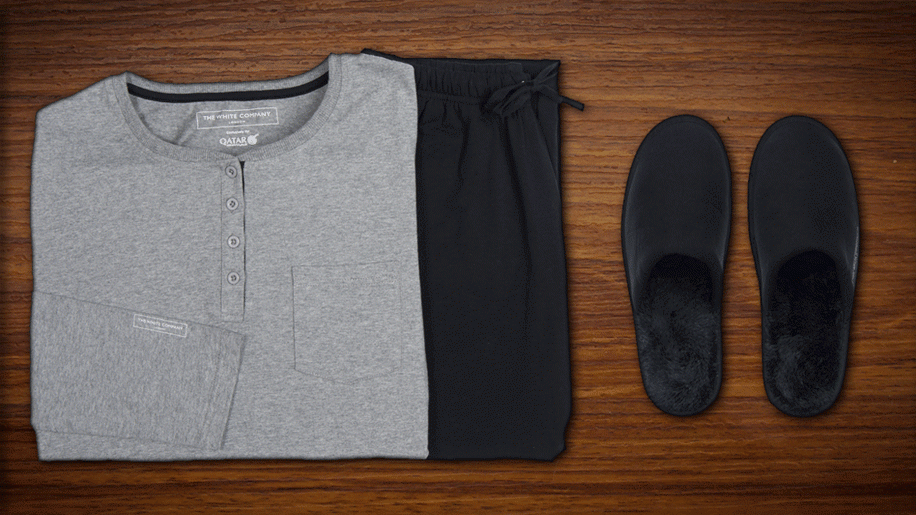 Qatar Airways offers a brilliant Business Class service, which includes a set of 100% cotton pyjamas by luxury British brand, The White Company. The men's sleeper suit comes in a charcoal grey marl, while the women's suit comes in a contemporary, mid-grey. In addition to pyjamas you'll also be provided with a pair of matching cotton slippers with a faux fur interior for extra warmth and comfort.
American Airlines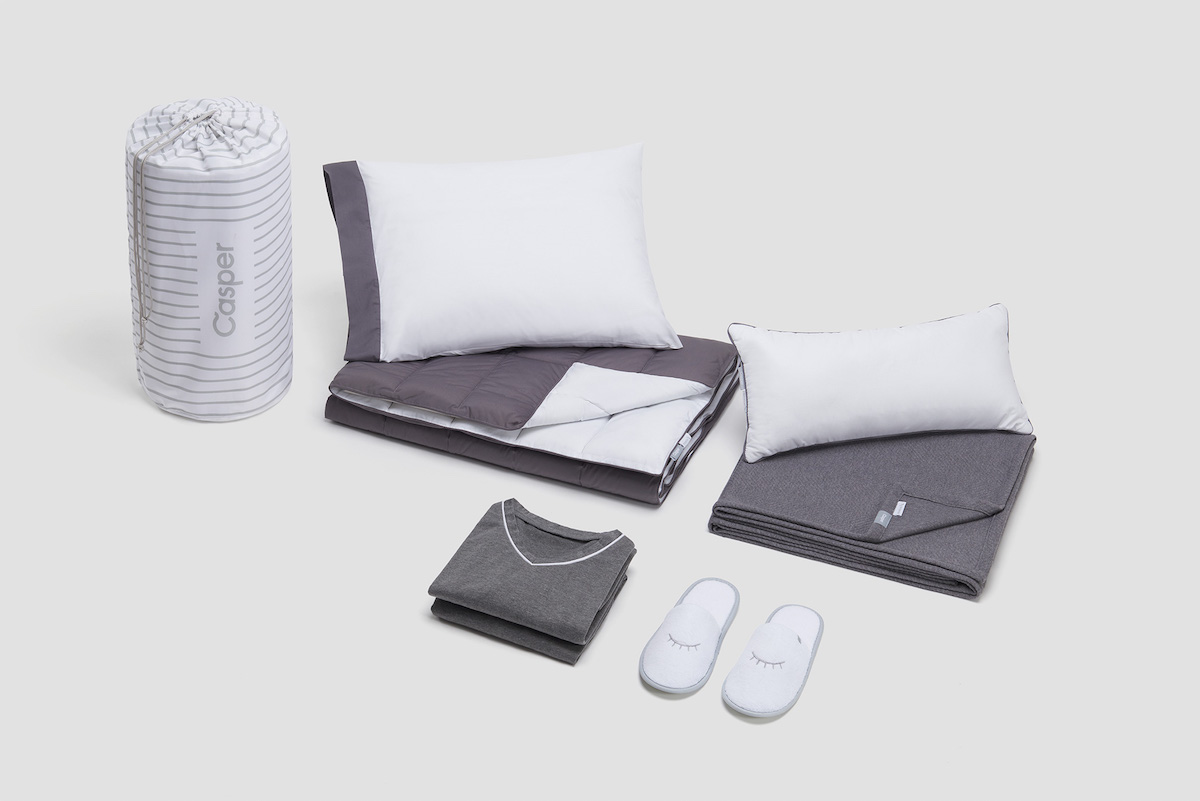 American Airlines has put  a lot of investment into its Business Class product, teaming up with mattress company Casper to produce luxurious bedding for premium customers. If you're flying long-haul on select flights to Auckland, Hong Kong, and Sydney, then you can expect a mattress pad, pillow, duvet, day blanket, lumbar pillow, pyjamas, and slippers. The pyjamas come in a grey colour with V-neck and blue drawstring bottoms.
Qantas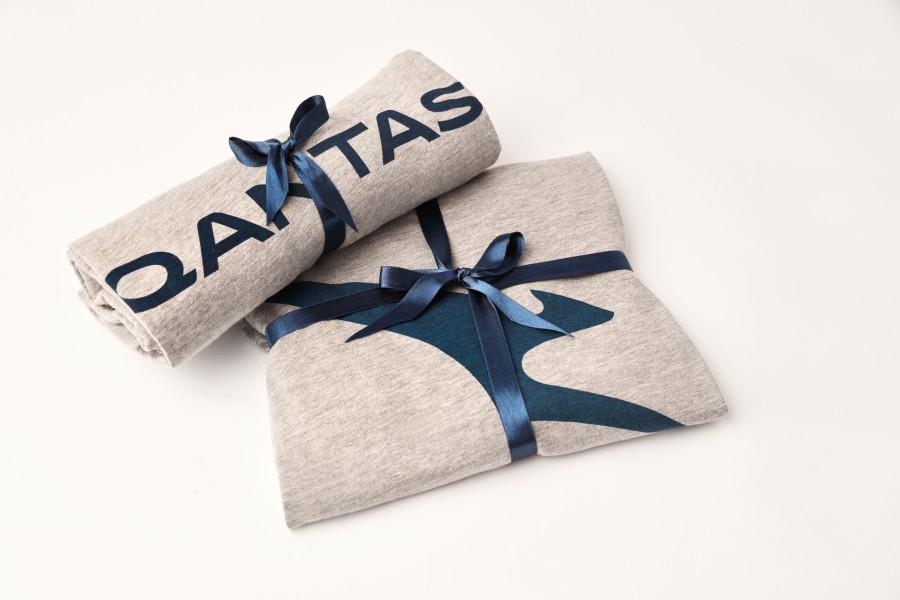 Qantas' Business Class pyjamas have been updated in a light grey unisex style with a navy blue kangaroo logo and "Qantas" printed on the back of the neck. The pyjamas have a draw-string pant and raglan sleeve with a seam that runs from underarm to collar bone for a more relaxed fit. Qantas is known for its pyjamas and these are definitely classy for both men and women.
Virgin Atlantic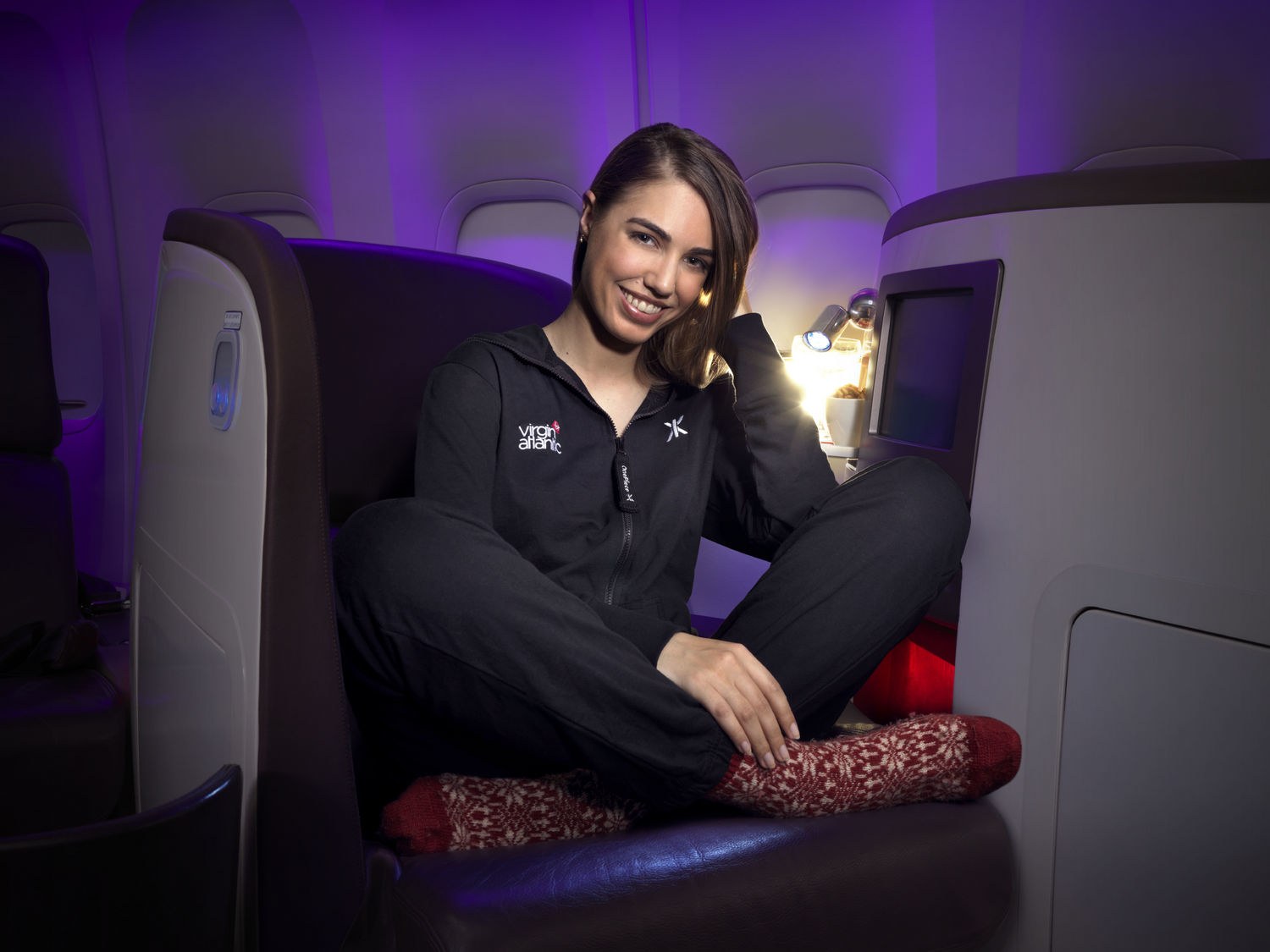 Would you wear a onesie? Virgin Upper Class has supplied passengers with a black OnePiece onesie on overnight flights as well as a cozy black Sleep Suit. The black colour is actually quite a good idea on planes as it's easy to get splash back from the sink when you're in cabin toilets and if there's a bit of turbulence, it's also easy to spill food when eating.
Delta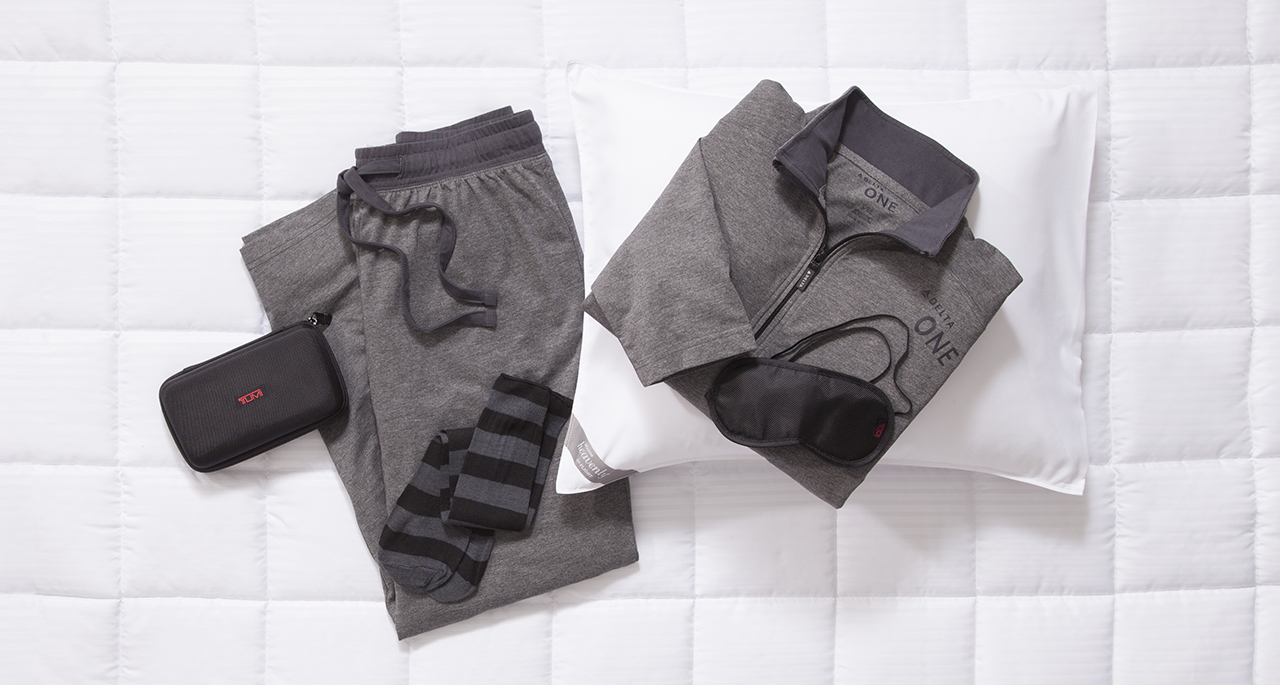 Delta has put a lot of effort into its Delta One product, offering TUMI amenity kits and lie-flat seats with Westin Heavenly bedding. The airline also introduced sleep suits on flights between Los Angeles and Sydney and Los Angeles and Shanghai, which are two of the longest routes from LAX. Your loungewear includes a top with zipper, a pair of black and grey striped socks, and a pair of matching grey drawstring pants.
The awesome thing about getting PJs in Business Class is that the airlines don't launder them or re-use them, so you can take them off the plane as a souvenir and wear them around the home. Or perhaps even sell them on eBay.
Wearing jimjams isn't for everyone as some travellers prefer to adhere to a smarter dress code in Business Class, but for most people the sleep suit makes things a lot more comfortable when travelling on a long-haul flight. Instead of wearing restrictive clothing, you are able to get comfy, pop your slippers on and sleep as you would at home. Plus, you arrive at your destination with your clothes still smelling fresh.
If you're travelling in Business Class on a six hour flight then it might seem like a bit of a hassle to change in and out of your clothes but if you're travelling on a 24 hour journey to Australia, for example, it can be a welcome touch.
Aside from pyjamas you can also expect to be given a luxury amenity kit on your flight, so definitely check out our post on the best amenity kits in the skies.