Of all the flight routes departing from London to America, the ones heading to LAX are among the busiest of the lot. Famous for being home to America's entertainment industry, being a hotbed for surfers, and playing host to one of the West Coast's most vibrant art scenes, there are more than enough attractions to fill your schedule during your visit to Los Angeles. 
If you are going to visit the home of some the world's most glamourous celebrities, though, you'll want to arrive in style by taking one of many business class flights that depart daily from London Heathrow. 

If you are having a hard time choosing between the many options available, any one of the following business class offerings mentioned below will get you there in such a good mood, that even the jet lag will won't be able to wipe the smile off your face.
Air New Zealand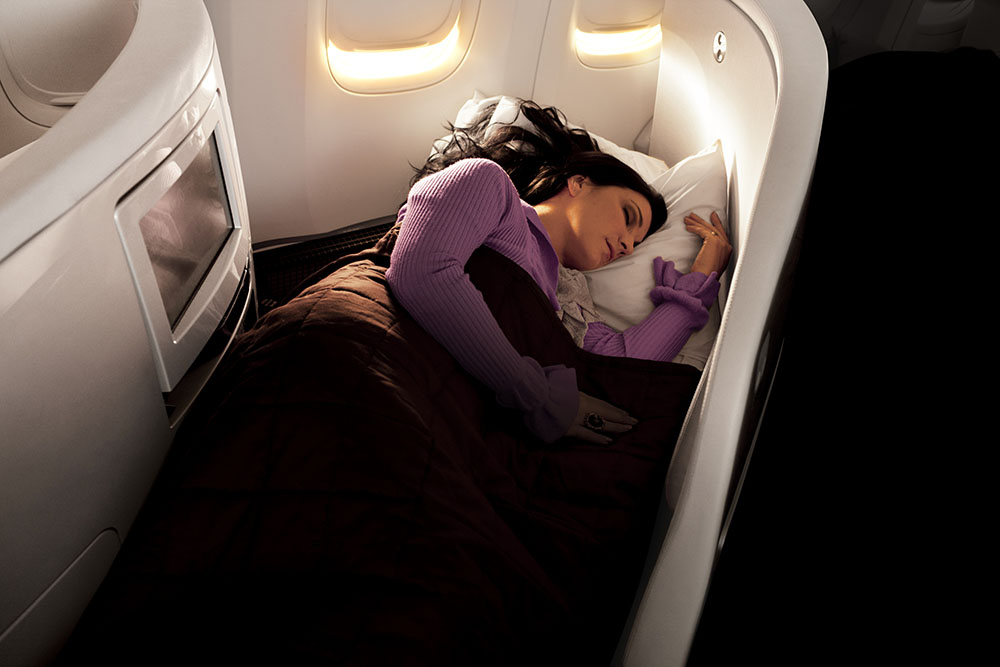 When it comes to business class flights offered between London Heathrow and Los Angeles, Air New Zealand is the last carrier that you would ever expect to be offering service between these two major destinations. 

As part of the second leg in one of the world's longest air journeys (the distance between London and Auckland is 17,702 kilometres), there are plenty of comforts in its business class that help soften the blow of such a flight.  

For starters, Air New Zealand's business class seats are arranged in a manner that allows you to access the aisle without having to disturb the person next to you. What's more, the seats are just over two metres long, allowing you to stretch out completely when the time comes to get some rest. 

Perhaps the most noteworthy advantage to taking Air New Zealand revolves around its innovative menu.

With choices that include slow-cooked beef, chicken with ginger noodles, and vegetarian options that include parsnip and red split pea soup, you'll be looking forward to your return flight to London on this point alone. 
American Airlines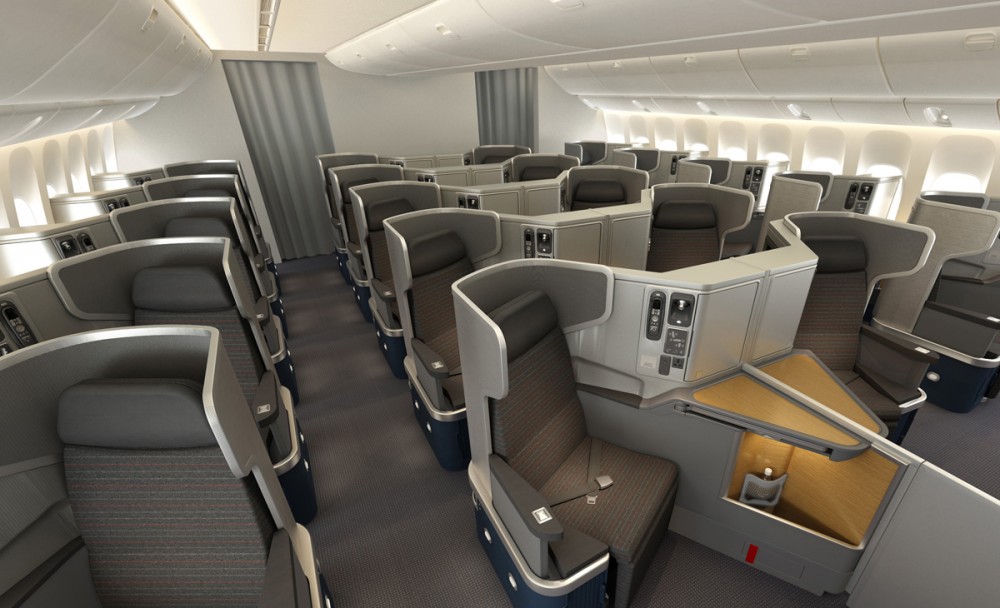 If you are looking at business class flights to the United States, you might want to fly there in one of their carriers. 

If you're looking for the best business class offering that the USA has to offer, look no further than American Airlines. 

With 52 seats that offer hassle-free access to the aisle, moving about American's business class cabin will pose no issues, and when dinner time comes, passengers will be given a good introduction to American-style dining, with plenty of steak and wines from Napa Valley available. 

However, their robust in-flight entertainment system is perhaps this airline's most noteworthy asset, as it contains over 700 hours worth of entertainment options, which is broadcast on a screen that is over 15 inches wide. 

Business passengers also have access to onboard WiFi, allowing them to stay connected the whole way to LAX. 
Virgin Atlantic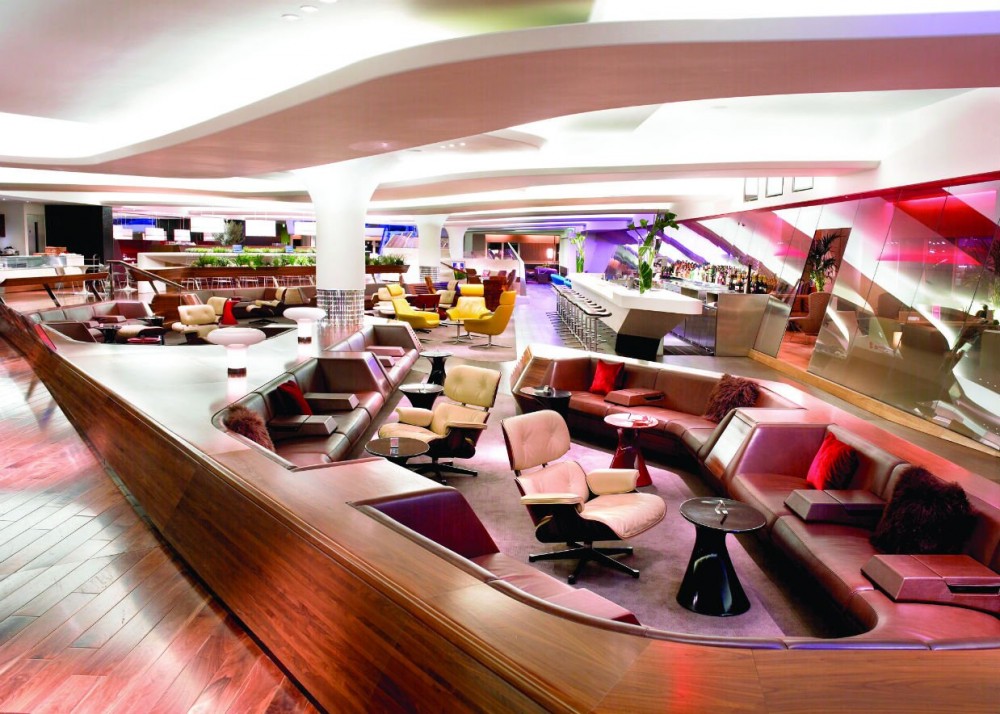 If you're looking to fly to Los Angeles on a British airliner, we recommend going with Virgin Atlantic if you're looking for a business class flight that will get you there relaxed, refreshed, and ready to experience one of America's top cities. 

Like the other choices on this list, Virgin Atlantic's business class features seats that allow passengers easy access to the aisle. 

Their seats also have generous dimensions that are identical to what Air New Zealand has to offer, as they are two meters long in lie-flat mode, and are 83 centimetres wide. 

While the food on board offers a decent range of British favourites, business class passengers are advised to take advantage of the Virgin Atlantic Clubhouse in Heathrow before takeoff. 

Famed for its decadent amenities that include full hot meals, a bar, a pool table, arcade games, and more, the LHR Clubhouse will give you a legitimate excuse to arrive at the airport unusually early. Still need convincing? Read our top reasons why you should fly Virgin Atlantic Upper Class. 
Want to learn more about the business class offerings on these airlines? Our SkyClub experts are here to help. Just call 0207 255 1234 and we'll be able to find you the best possible fare from London to LAX.