The cheapest business class flights to Tampa from London we found for a client in the past month were for an amazing £1,495 return. To get today's best price simply complete the form on this page and we'll get back to you quicker than you can say The Florida Aquarium!
Average flight time from London to Tampa: 9h 25mins
Airlines with direct Business Class Flights to Tampa from London: British Airways
Airports in Tampa: Tampa International
Distance from London to Tampa: 4,424 miles
Business Class flights to Tampa
The only airline with direct business class flights to Tampa from London is British Airways, which utilises a Boeing 777. Other US airlines such as Delta and United offer one-stop connections in other US cities.
BA offers daily flights from London Gatwick to Tampa, departing from South Terminal. As a Business Class customer you'll have access to the airline's swanky new business class lounge, which has 40% more floor space than the previous incarnation of the lounge and features seating for 469 customers. Boasting large panoramic windows overlooking the runway, the lounge is flooded with natural light and features artwork from UK artists including Turner-prize winning painter Chris Ofili. Onboard the aircraft you'll be able to convert your seat into a fully flat bed and sink into comfy bedding created by The White Company. The seat is equipped with electronic power points and a 10.4″ entertainment screen, so you can either connect your laptop and catch up with work or sit back and watch a movie.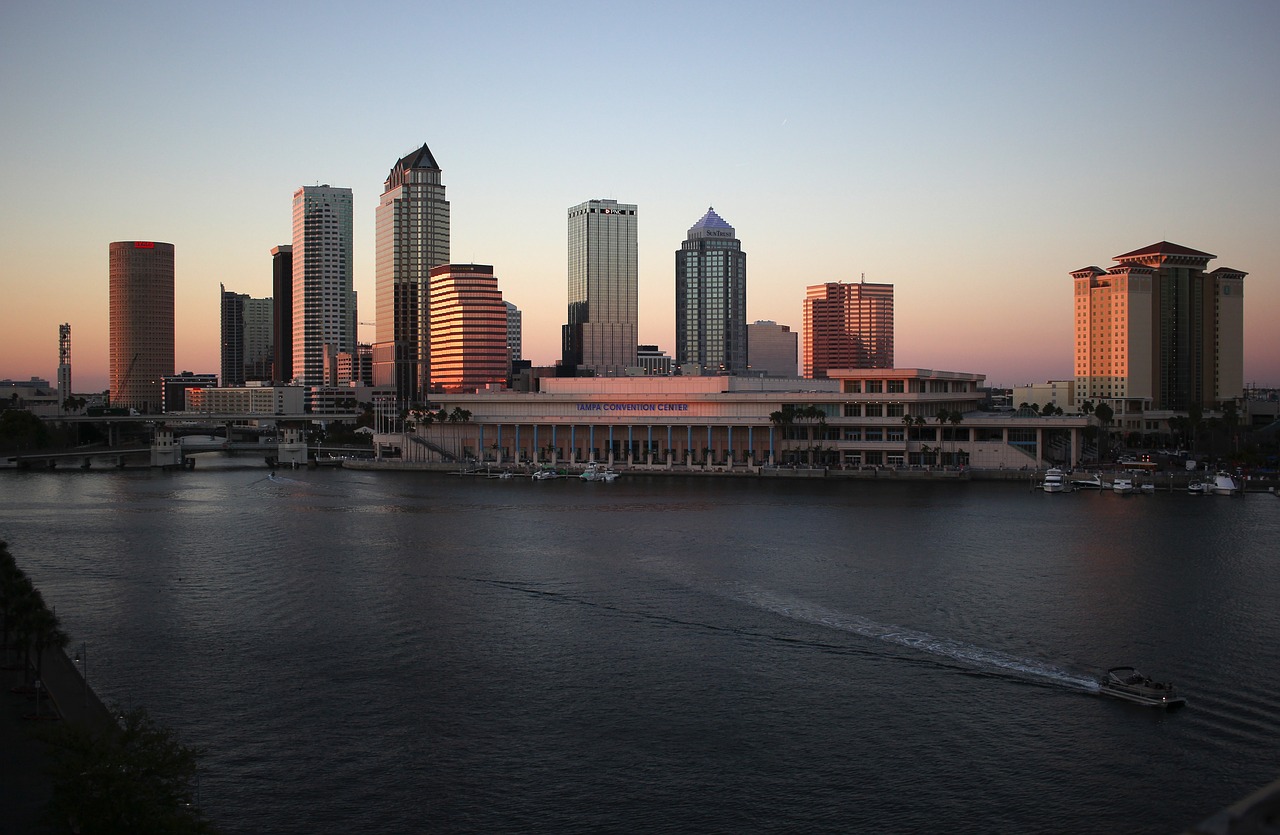 Getting to and from the airport
Many visitors choose to hire a car in Florida in order to be able to explore the state conveniently. Car hire desks are available directly across the walkway in the Red and Blue baggage claim areas and you'll find most major providers here, including Avis, Budget, Hertz and Enterprise.
Alternatively you can pick up a taxi from the curbside outside the Baggage Claim Level. Services are run by Yellow Cab and United Cab – both companies charge the same fares: $2.50, plus $2.40 per mile. The minimum fee from the airport is $15 and there is a flat rate fee of $25 to downtown Tampa and the cruise terminal.
Shuttle services are available to book with SuperShuttle, or you can take the public bus from the Hillsborough Area Regional Transit bus stop located at the west end of the Red Baggage Claim curbside.
Where to stay in Tampa
Clients taking business class flights to Tampa often recommend the the Grand Hyatt Tampa Bay. This hotel receives excellent ratings, offering deluxe guestrooms, suites, and casitas with free Wi-Fi, Hyatt Grand Beds, plush robes, and refrigerators. Set among a 35-acre nature preserve on the upper shores of the Bay, the hotel has two outdoor pools and a relaxing whirlpool, so your trip is sure to be a relaxing one.
Alternatively, if you plan to head further afield to Clearwater, we'd recommend the Opal Sands Resort, where every guest room and suite offers breathtaking views of the Gulf of Mexico. Located on the Clearwater Promenade, the hotel gives you easy access to one of the best beaches in Florida and it also provides visitors with a wealth of amenities, including a spa, fitness centre and zero entry pool.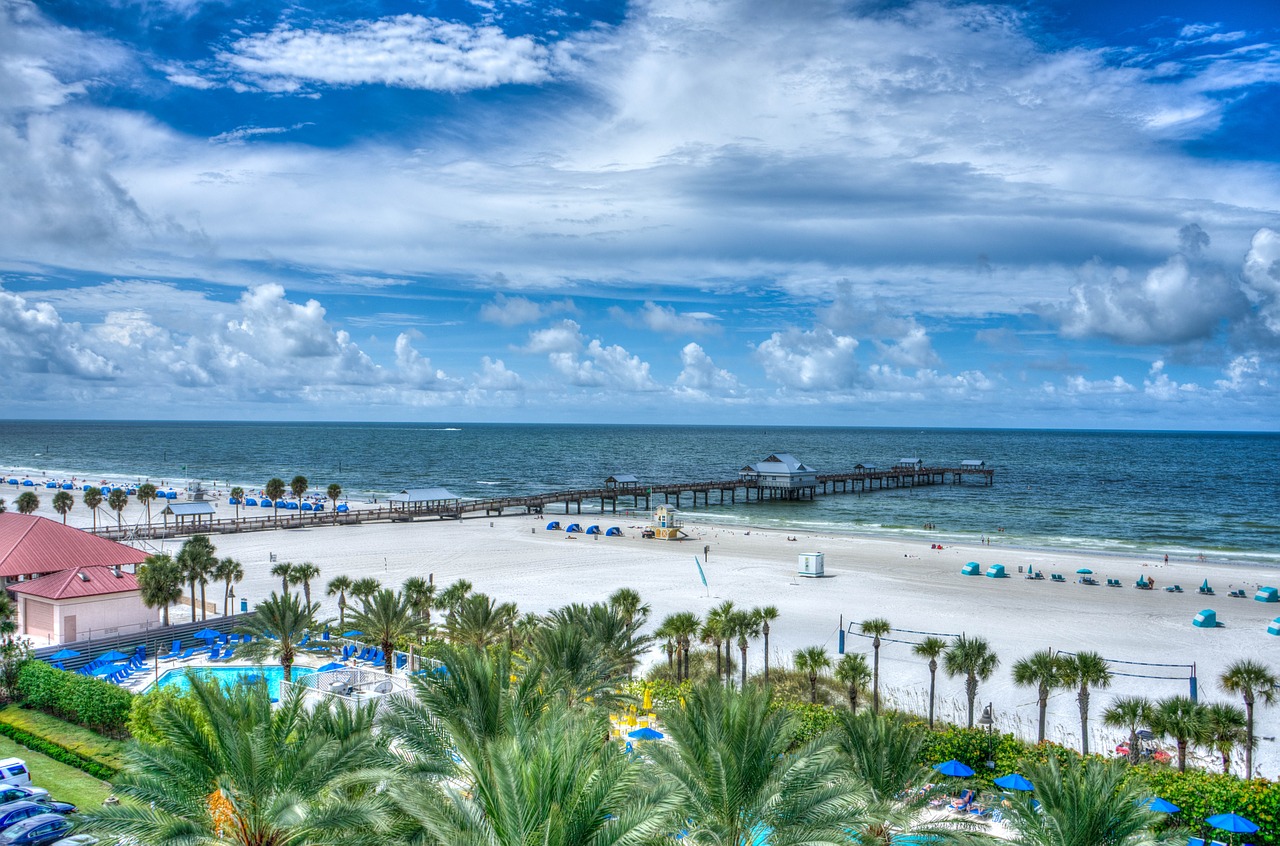 Things to do in Tampa
Flying directly into Tampa with BA allows you to easily reach Florida's sun-drenched Gulf Coast, including the beautiful beaches of Clearwater, St. Petersburg, Bradenton and Sarasota.
Busch Gardens – Busch Gardens Tampa Bay is a theme park that is home to more than 12000 animals and also boasts roller coasters, attractions and live shows. This is one of the largest zoos in North America, providing you the chance to see all sorts of animals up close, including lions, tigers, alligators, kangaroos, hippos and penguins. Rides include 'Sheikra' – 200-foot tall floorless dive coaster – and 'Kumba' – a legendary steel coaster that roars.
Clearwater – If you're planning to enjoy a relaxing beach holiday, Clearwater Beach is one of the best in Florida, offering powdery white sands and inviting waters. Don't miss a chance to visit the Clearwater Marine Aquarium, where you'll find Winter the Dolphin, star of the movie Dolphin Tale.
St. Petersburg – St. Petersburg boasts award-winning beaches and is home to the Salvador Dali Museum, which contains the largest collections of Salvador Dali artwork outside of Europe in a beautiful, modern building along the waterfront.
Business Class Flights to Tampa, Practical Information
Florida enjoys a warm climate and year-round sunshine, so pack light clothing such as shorts, T-shirts, dresses and swimwear. June, July and August are the hottest months in Tampa but they are also the most humid, with the wettest month being July, which gets around 190mm of rainfall.
To get the best cheap Business Class flights to Tampa, simply complete the form on this page or call 0044 207 255 1234 to speak with one of SkyClub's fast and friendly experts.
We will find you special, discounted fares that are not available online. So, by the time you take your business class flights to Tampa, you'll feel happy knowing that you've paid less than the person seated nearest to you! Have a great trip and – if you want to save money – please book with SkyClub.
Further Information: