Travelling for business is never going to be as fun as your next vacation but some of the principles for a cheaper, better and more comfortable trip are the same. After 8 years of travelling for both business and pleasure here are some of the tips and tricks I've picked up that can make your life easier.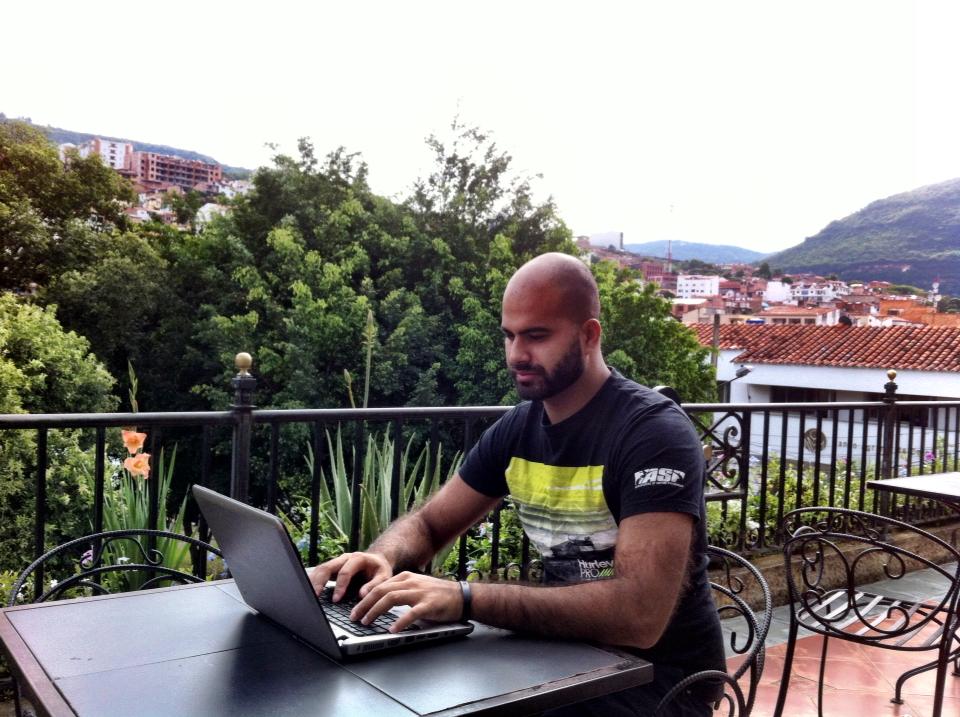 1. From the turbulence that spills your drink to the lunch that escapes your grasp, avoid any embarrassment by wearing dark colours when you travel. It will do a better job of hiding any unfortunate stains.
2. There is nothing worse than running out of juice for your phone. Get yourself a portable USB charger that offers at least four full charges.
3. Sign up to frequent flyer programs that will accumulate reward points. Fly often enough and you'll have enough for your next vacation and perks from your elite status.
4. If you are not too fussy, a good way to get cheap business class flights is to book an economy ticket and ask for an upgrade at the desk. If the plane is undersold you could bag yourself a bargain.
5. Get yourself a credit card like Amex that will also gain you points on non-travel related spend. Make sure you use the card for everything from your Uber to Amazon and you'll soon rack up the points. Remember; always pay the balance off in full.
6. Save yourself time and hassle by joining the Global Entry Program which will allow you to skip those queues at U.S. Customs and Borders.
7. Collecting points can be addictive but always look at the benefit of the points vs. the cost of flights on a cheaper airline. The savings can outweigh the points benefit.
8. If you like to maximise your sleep time on a plane, order a special meal as they are almost always served first. Finish up before everyone else and then get some shut eye.
9. If you fly to various destinations with different airlines, keeping track of your points can be a nightmare. Fear not, sign up to AwardWallet which can consolidate and track your points from 681 loyalty programs.
10. For last minute trips check out the website or app HotelTonight for a bargain on some quite impressive rooms and suites.
11. If you don't have priority boarding there is a chance your hand luggage can end up in the hold defying you a speedy exit on the other end. Deter this from happening by travelling with a bag rather than a rolling suitcase.
12. Airport lounges aren't solely for business or first class flyers. You can get access to a range of lounges for around £20 if you book in advance. Not all lounges are the same so be sure to check out what is included before you book to see if it is worth it.
13. You might travel often but don't rely purely on habit. Have a packing list to avoid forgetting anything and have a system of putting things in certain places for easy access.
14. Take a screenshot of your boarding pass as you can never solely rely on your 4G or free wifi to bring up your e-mails or flight app when you need it.
15. Keep customer service numbers as well as twitter handles for airlines to hand as these are both ways to get helped out of a jam quickly.
16. The free earplugs on flights offer some semblance of relief but take it one step further and opt for some noise cancelling headphones to get some peace and quiet.
17. If you're searching for the best restaurant in an airport look no further than where cabin crew, pilots and airport staff are eating. They have tried everything and will know what's best.
18. Beat jetlag by setting your watch to the destination you're heading to as soon as you board. Stay awake or sleep according to that time and if it means missing a meal, so be it. A bit of hunger beats jetlag every time.
19. If you are picking up a rental from the airport, don't be afraid to ask if they have anything they can upgrade you to. If there's a better car available they might just upgrade you for free.
20. When trying for a hotel room upgrade, wait until the check-in desk isn't busy. If there is a queue, consider grabbing a drink and holding back. You're more likely to be successful if the reception staff aren't rushed off their feet.
Written by Amar Hussain Founder of Gap Year Escape, 7 continent world traveller since '09, author, digital nomad, pug lover and peanut M&M connoisseur.