In our guide to collecting air miles we discussed collecting air miles with credit cards. In the USA, frequent flyers have a myriad of rewards cards at their fingertips but in the UK we don't appear to have as many options.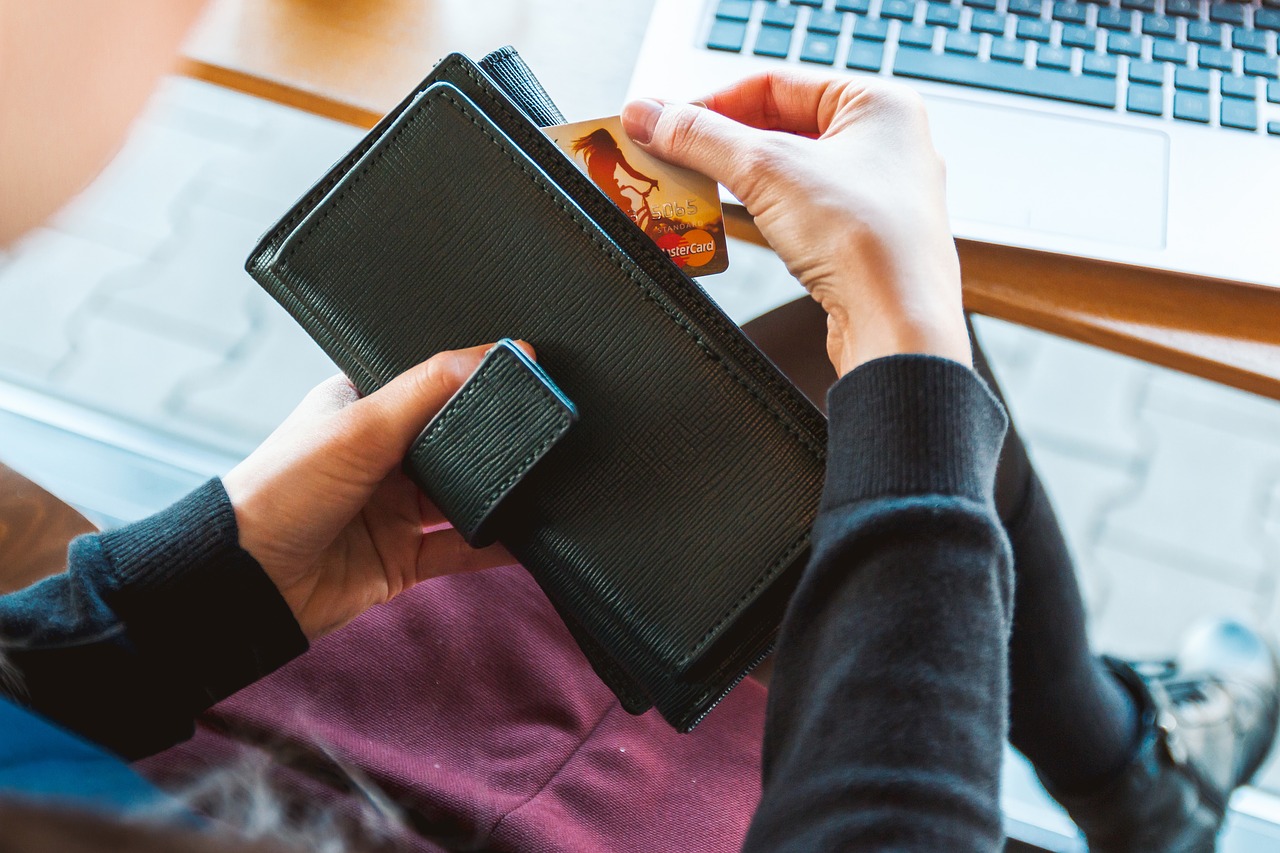 Sadly in 2017 MBNA scrapped eight of its airline rewards credit cards, including:
Virgin Atlantic White credit card, Virgin Atlantic Black credit card, Miles&More credit card, Emirates Skywards Elite credit card, Emirates Skywards credit card, Etihad Guest credit card, Mileage Plus credit card, MBNA/AAdvantage credit card.
It seems that here in the UK we've seen the death of the air miles credit card but why has this happened? Well, the EU brought in new rules last year restricting the fee that payment processors could charge retailers for accepting credit cards to 0.3 per cent. For the credit card companies, it made the air miles credit cards less viable.
However there are still a credit cards that you can apply for which will help you collect miles and hopefully be on your way to scoring a free Business Class flight.
We've put together a handy guide to the air miles credit cards available in the UK. These are the last ones standing:
Things to think about before getting an air miles credit card
Are you prepared to pay an annual fee? 
Some cards have an annual fee, while others don't. You'll need to weigh up the value you'll get from the card and whether it's worth the annual fee. Always read the terms to see if there's a fee to pay.
Will you spend a lot?
The best way to earn miles with a credit card is by using it for absolutely everything you purchase. Most air miles credit cards are American Express cards, which some retailers won't accept. Obviously the more you spend, the more miles you earn, so if you're a big spender you'll be able to accumulate points faster.
Can you pay it off in full every month?
Interest rates can be quite high on air miles credit cards so if you don't pay it off in full every month, you'll be charged interest. If you need to borrow money, then you're better off getting a balance transfer credit card or one that has a special 0% offer on purchases. Air miles credit cards work best if you can afford to spend.
Amex Preferred Rewards Gold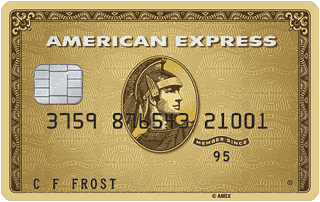 This is without a doubt the best card if you wish to receive a large signup bonus.
The Amex Preferred Rewards Gold is not a credit card, it's a charge card, which means you must pay off the balance in full every month. It has an annual fee of £140 but this is waived in year one. So you can sign up for the card to obtain the welcome bonus and then cancel it before your second year.
Upon signing up you'll earn a whopping 20,000 bonus Membership Rewards points when you spend £2,000 in your first three months of card membership. These can be converted into points on airline reward schemes including BA Avios, Emirates Skywards and Virgin Flying Club. Or alternatively you can book hotels, flights and car rentals with your Membership Rewards points through American Express Travel.
Best of all, with this card you'll be rewarded with two complimentary lounge visits per year to use at over 500 airport lounges globally. Once you receive your card you'll be issued with a LoungeBuddy membership card loaded with the two free visits, so you and a companion can relax in the airport lounge before your flight.
If you do decide to keep the card after the first year and pay the annual fee, you'll receive 10,000 Membership Rewards points after each year of Cardmembership when you spend at least £15,000 within the 12 month period of your Card anniversary.
British Airways American Express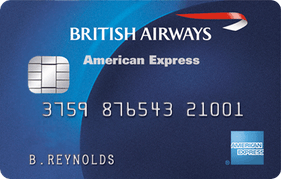 Most points-savvy travellers have the British Airways American Express card, which allows you to collect Avios points that can be used on flights with British Airways and partner airlines. This card doesn't have an annual fee and you'll receive 5,000 Avios points as a welcome offer when you spend £1,000 in your first three months of card membership.
You'll receive 1 Avios for virtually every £1 spent and you get a Companion Voucher when you spend £20,000 each membership year on the Card. The voucher essentially allows you to get 2 for 1, so you can use it to take a companion with you in the same flight and cabin when you redeem Avios for a British Airways reward flight. If you want to collect more Avios, we've put together a handy guide to boosting Avios.
British Airways Premium Plus American Express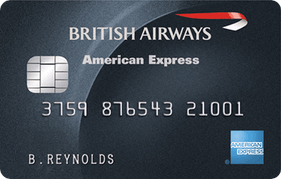 The British Airways Premium Plus Amex has a much larger welcome offer of 25,000 points when you spend £3,000 or more in the first three months of card membership. The downside is there's a £195 annual fee and an interest rate of 76% APR variable.
You will however be able to earn miles faster as you can collect 1.5 Avios for virtually every £1 spent, and 3 Avios for every £1 spent with British Airways or BA Holidays. You'll also only have to spend £10,000 in one year to get the 2 for 1 Travel Companion Voucher.
Lloyds Bank Avios Rewards

Finally Lloyds has a duo credit card called Lloyds Bank Avios Rewards, which comes with a MasterCard and and American Express Card. Having the MasterCard can come in quite handy when you're spending at retailers that don't accept Amex.
When signing up for this card you'll get double Avios for the first 6 months whenever you spend on the Amex, meaning you'll get 2.5 Avios per £1 spent. So definitely worth using this card for big purchases in the first 6 months.
After that you'll collect 1.25 Avios per £1 of eligible spend on the Lloyds Bank Avios Rewards American Express Card and 1.25 Avios per £5 of eligible spend on the Lloyds Bank Avios Rewards MasterCard. So best to spend on the Amex wherever possible.
If you accumulate £7,000 of eligible spend on the card within one year you'll receive a Flight Upgrade Voucher that can be used on selected flight bookings paid for in full using Avios are eligible. You can upgrade two one-way flights for two people travelling at the same time or 1 return journey.
Another benefit of this card is that you'll pay no foreign transaction fees (typically 2.95%) when using your card abroad. Other fees may apply though, such as cash withdrawal fees.
Please note info is correct a the time of writing but airlines do change their terms and rewards offers from time to time. Always check the provider's website for full T&Cs.