Not long ago we discussed the best Business Class seats for couples, but what about for all you Business Class travellers flying solo?
We all have different ideas for what makes a great Business Class seat but in general we'll assume that most solo travellers are looking for as much privacy as possible, preferably sitting alone. If you've forked out money on a Business Class ticket, we doubt you'll want to share the experience with a neighbour (unless of course you find yourself sitting next to George Clooney, then it might be a different story!)
Window seats are usually best, since most Business Class cabins are laid out in a 1-2-1 layout, making the middle seats great for couples and the window seats ideal for those who want to sit on their own. But which airlines have the best seats?
Here we take a look at some of the best Business Class seats for solo travellers:
SWISS Air "Throne" Seat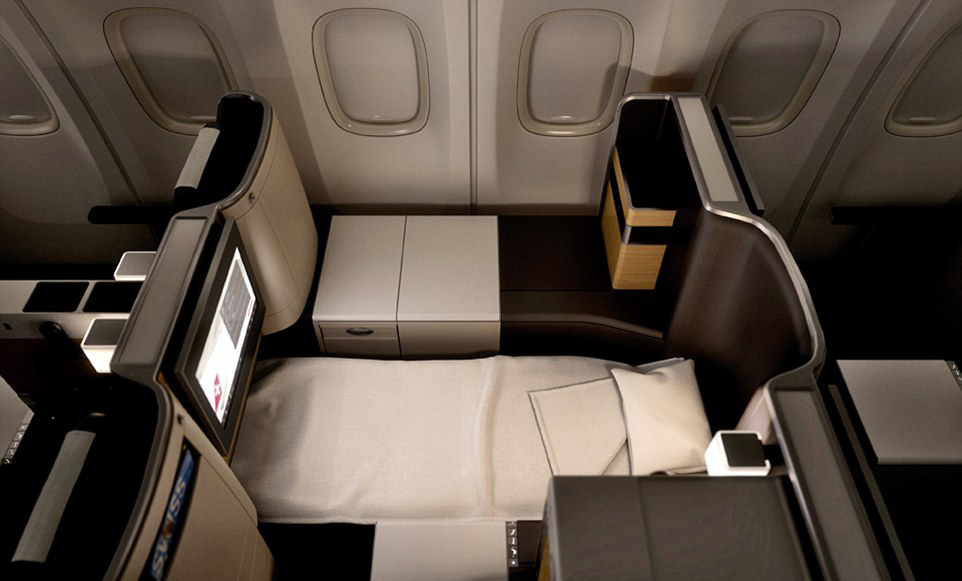 When flying solo it doesn't get better than having your own "throne" seat, which will have you feeling like a king or queen for the duration of the flight. SWISS Air's throne seats are so popular that the airline charges a fee to select them more than 48 hours in advance, though you could wing it till the last minute and hope they don't get booked up.
Instead of having a pod-like design, these seats have side tables on either side, making them look like a throne. Not only are they super private, they are also great for spreading out your belongings, enabling you to put your laptop on one side and your drink, magazines and other bits and bobs on the other. On the 777-300ER SWISS offers only 12 throne seats in a cabin of 62 seats, making them even more coveted. The throne seats can be found by the window, since the cabin has a 1-2-2 and 2-2-1 layout.
Lufthansa throne seat (available 2020)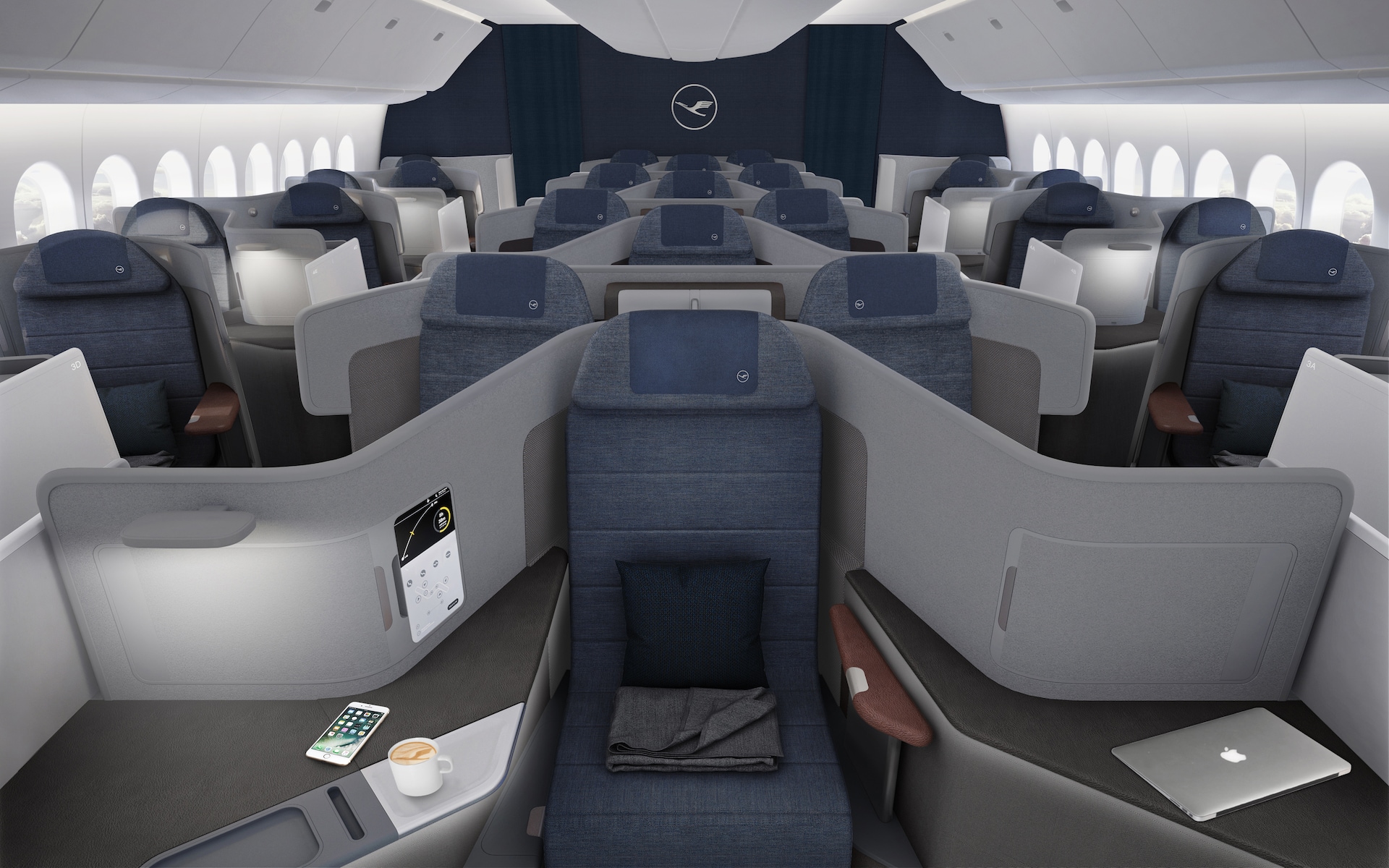 It's not just Lufthansa that offers throne seats either – German airline Lufthansa has revealed new designs for its Business Class cabin, which will be laid out in an alternating 1-2-1 and 1-1-1 layout. This means you'll be able to book throne-style seats in the centre of the aircraft that have two surfaces on either side of the seat. All seats will convert into fully flat beds measuring 86.6 inches long and will mould around the passenger's shoulders to keep the spine straight – perfect for side sleepers.
You'll have to wait a bit longer to experience them though – the new cabins won't go into service until 2020, with the roll out of Lufthansa's brand new fleet of Boeing 777-9 aircraft.
Malaysia Airlines also offers four throne seats on its A350 aircraft – 2K, 5K, 9K and 11K – which are all located on the right side of the aircraft.
JAL Sky Suite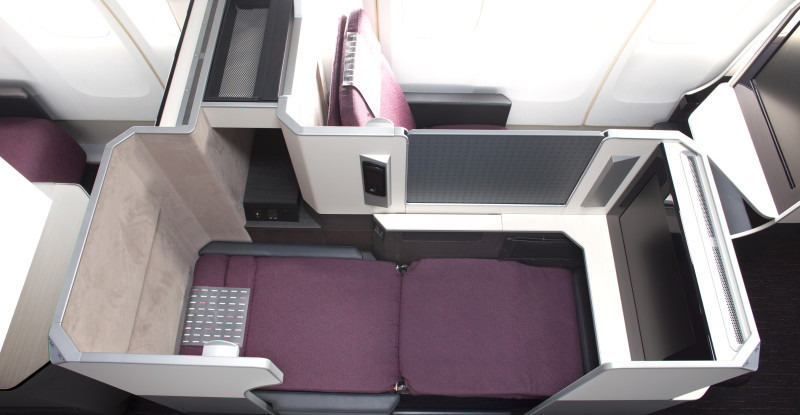 Japan Airlines uses the Apex Suite, which can also be found on airlines such as Korean Air and Oman Air. Even though the cabin is laid out in a 2-2-2 layout, you have a privacy divider between seats, so you can simply put the divider up and forget there's another person there. Don't worry, if you choose a window seat you won't have to jump over the person next to you, since there's a separate walkway to access your seat. Each seat feels like its own private cabin, meaning you'll have plenty of privacy during the journey.
JAL offers Airweave mattresses and pillows, 23-inch TV screens (some of the largest in their class), a large swivel table and plenty of storage space between the ottoman.
Finnair Business Class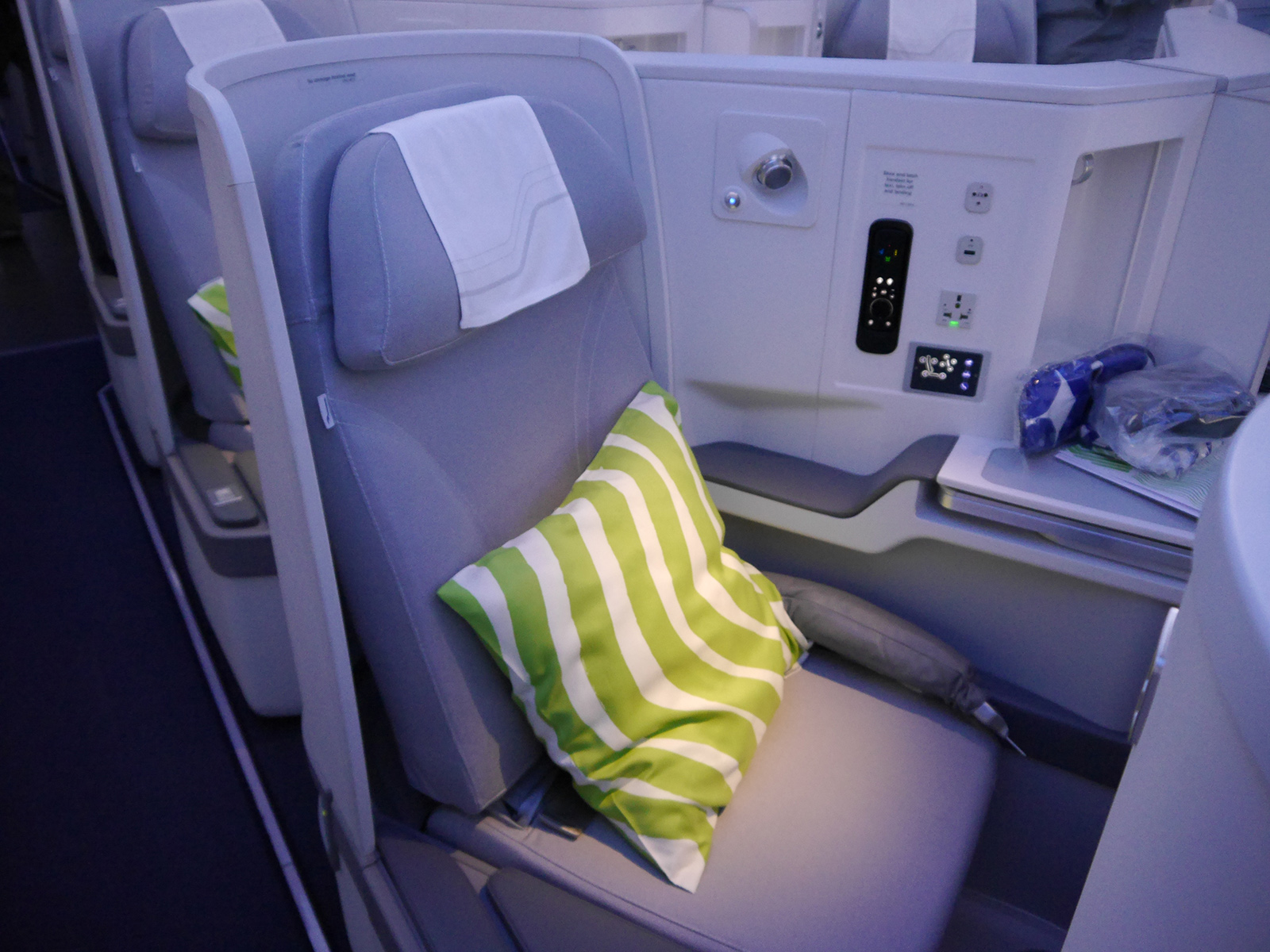 Airlines including Finnair, Qatar Airways and Cathay Pacific utilise a 1-2-1 reverse herringbone layout in Business Class, meaning the two centre seats are angled towards each other and the outer seats are angled towards the window. These window seats are great if you're travelling on your own, since they offer plenty of privacy and direct aisle access. Using the control panel you can recline your seat so that it meets the ottoman and turns into a fully flat bed.
Singapore Airlines Business Class Seats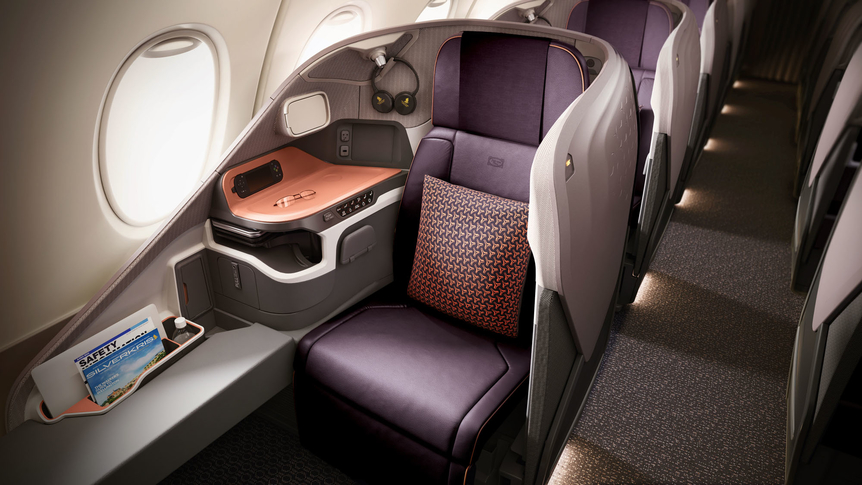 Singapore Airlines  offer some of the largest Business Class seats in the skies, which is why they are so loved by both business and leisure travellers. Seats are all forward facing and arranged in a 1-2-1 four-across layout, so the window seats are your best option if you're on your own. The airline offers numerous different seat types across its fleet of Boeing 777-300ERs, Airbus A350s and A380s, so your seat will depend on what aircraft you're travelling on. No matter which you get though, they're all HUGE with plenty of privacy. At 34 inches wide, the older A380 seats are even large enough to seat two people sitting side by side.
What's cool about Singapore Airlines' seats is that instead of reclining into a fully flat bed, the seat actually folds forward to create a separate sleeping surface, which is then dressed with bedding by cabin crew.
Want to book yourself a throne on SWISS air, or try out the Apex Suite on Japan Airlines? At SkyClub our team of experts can find the very best fares guaranteed and will provide you with all the information you need about the best airline seats. Just call 0207 255 1234 or fill out our online form and we'll get back to you straight away.