Flying Business Class is always an exciting experience but do you ever feel like the flight just isn't long enough? Between multi-course banquets, glasses of champagne and hours of in-flight entertainment, that often leaves very little time for sleeping and enjoying that comfy lie-flat bed. Many travellers choose to fly Business Class on longer flights, since it means more time to enjoy the experience with no stopovers interrupting the journey. After all, if you've forked out on a Business Class ticket or used your air miles to upgrade, why not get the most out of it? If you want to hop on one of the world's longest Business Class flights, we've put together a list of the longest flights by distance: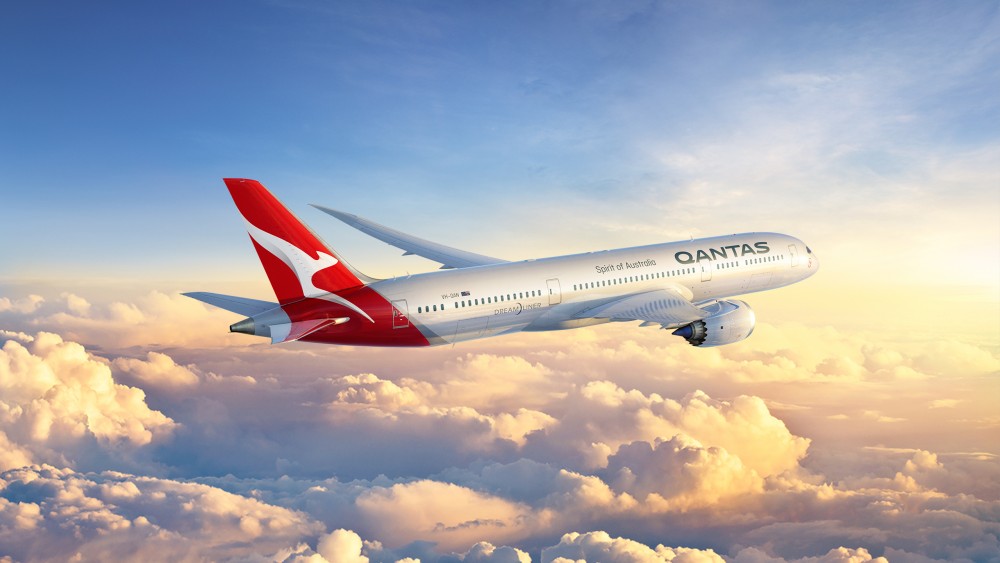 Qatar Airways – Auckland to Doha
Flight QR921 is currently the world's longest flight, covering a distance of 9,032 miles with a total journey time of 17 hours and 15 minutes. The route from Auckland to Doha is operated by a Boeing 777 aircraft and the Business Class cabin is equipped with lie-flat seats in a 2-2-2 layout. For Economy Class passengers this flight might seem like a bit of a drag, but Business Class customers get to enjoy more hours lounging in their comfy pyjamas by British brand, The White Company. Qatar Airways' award-winning Business Class product includes on-demand dining, generous storage, advanced LED lighting and a luxurious selection of amenities from Italy's Castello Monte Vibiano Vecchio, including lip balm, hydrating facial mist and anti-ageing moisturiser cream.
Distance: 9,032 miles
Emirates – Auckland to Dubai
Emirates' A380 service form Auckland to Dubai is the ultimate luxury experience, featuring an onboard bar where First and Business Class customers can stretch their legs and enjoy cocktails during the flight. The long journey time of 17 hours and 5 minutes means you'll have more time to spend chatting with fellow passengers in the bar or relaxing in your comfy lie-flat seat watching on demand movies. Meals are served on Royal Doulton bone china plates and can be paired with six award winning wines plus fine champagne and vintage port, selected annually by the airline's master sommeliers. Other perks of flying Business Class with Emirates include a complimentary chauffeur drive service and Bulgari amenity kits containing luxury skincare products and Bulgari's new signature floral woody fragrance, Eau Parfumée au Thé Blanc.
Distance: 8,824 miles
Qantas – Perth to London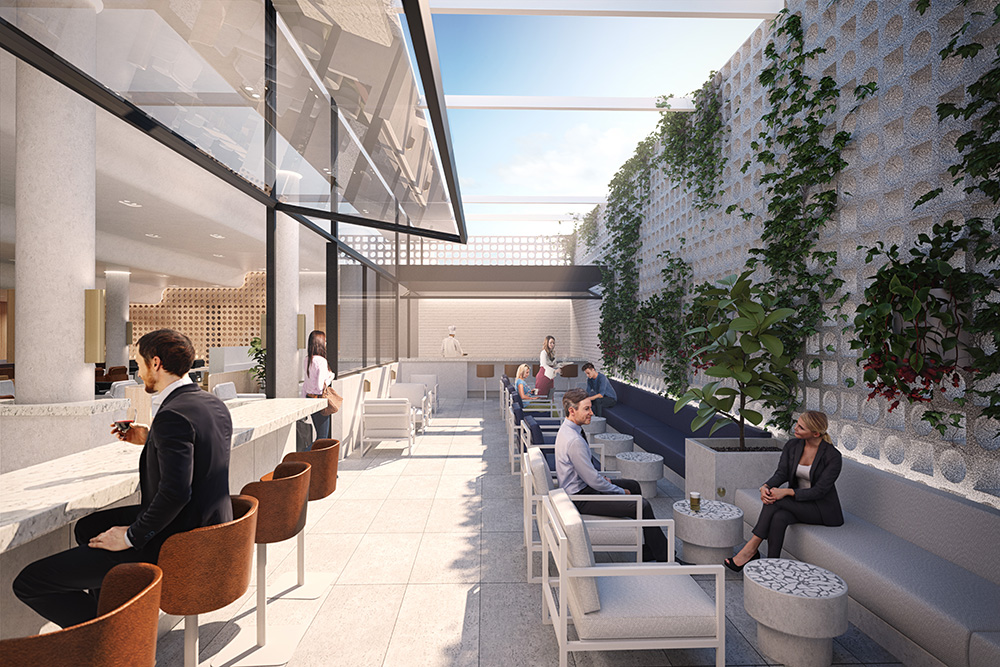 In March Qantas introduced the only non-stop link between Europe and Australia, with a direct service from London to Perth. The flight takes 17 hours 20 minutes and is operated by a 787-9 Dreamliner, which has a lower-than-average seat count of 236 passengers. In Business Class seats are arranged in a 1-2-1 layout so everyone has access to the aisle, and each one reclines to become a fully-flat bed measuring 80 inches long. To prepare of the launch of the new route, Qantas also opened a new lounge at London Heathrow, as well as an International Transit Lounge at Perth airport, which features an outdoor terrace, light therapy in the bathrooms and a relaxation studio where passengers can take part in stretching classes conducted by a trained yoga teacher. This new route has certainly made travelling to Australia much easier.
Distance: 9,010 miles
United – Los Angeles to Singapore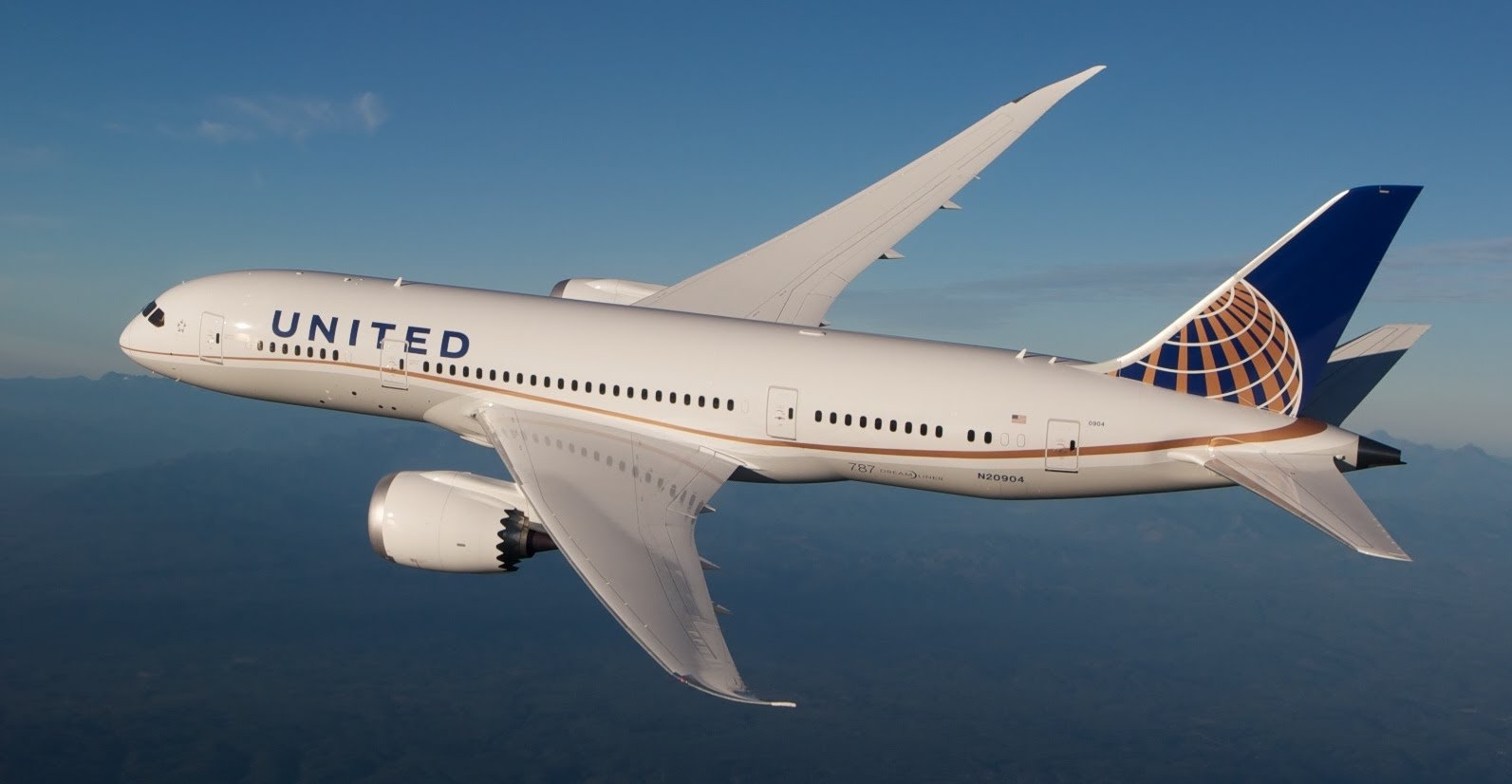 United's Dreamliner service from Los Angeles to Singapore features 48 Polaris Business Class seats, which are the airline's latest generation seats. Since this is an ultra long-haul flight you'll be supplied with bedding by Saks Fifth Avenue, which includes a mattress cushion, duvet and "cool gel memory foam" pillow. You'll also receive a set of cotton pyjamas, a pair of fleece-lined slippers and an amenity kit containing Cowshed Spa products. When flying west the aircraft often experiences headwinds which make this flight last a total of 17 hours and 55 minutes. When travelling east, the journey time can be much shorter, taking just over 15 hours.
Distance: 8,770 miles
United – Houston to Sydney
In January 2018 United launched a non-stop service from Houston to Sydney operated by a 787 Dreamliner with 48 lie-flat Business Class seats.  Currently United utilises its older, more dated Business Class product on the route, although Polaris seats should be installed in the near future. Seats are arranged in a staggered 2-2-2 layout, equipped with power points, entertainment screens, storage areas and a large tray table. As with United's LA to Singapore service, passengers also receive Saks Fifth Avenue bedding, complimentary pyjamas and an amenity kit.
Distance: 8,596 miles
Qantas: Dallas Ft. Worth – Sydney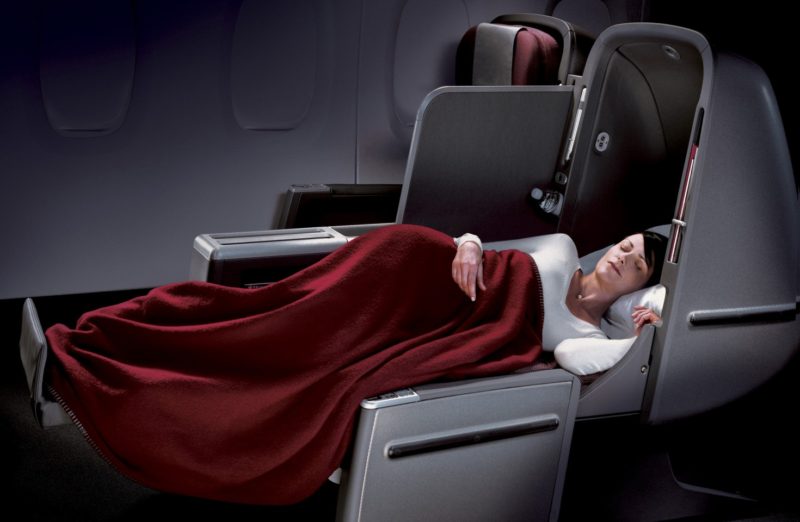 If you fly from Dallas Ft. Worth to Sydney with Qantas you'll start your journey relaxing in the Qantas Lounge at Terminal D inside Dallas Fort Worth Airport, which is stocked with a selection of hot food, snacks and beverages. In the air, Qantas utilises an Airbus A380, which features 11 rows of Business Class seats arranged in a 2-2-2 configuration. Seats have a hard shell and recline to become fully-flat, with a mattress, cotton "doona" and multiple pillows for extra comfort. Additional features include 12.1 inch entertainment screens, power ports and USB sockets for charging personal electronic devices.
Distance: 8,578 miles
With manufacturers such as Boeing and Airbus making more fuel efficient aircraft types, it's expected we'll see more ultra-long haul flights popping up over the next few years. In the meantime, if you fancy booking one of the world's longest flights, SkyClub offers affordable Business Class tickets that are cheaper than booking with the airline direct. Call 0207 255 1234 or fill out our online form in order to secure the best deals.