Business Class Flights to Antigua
Booking Business Class to Antigua
Business class travellers searching for the best business class flights to Antigua should contact a member of the SkyClub team in order to indulge in a personalised service, which takes into account each client's needs, and finds flights which are suited to their travel requirements. The SkyClub team are comprised of a number of travel industry experts who have spent years developing their industry expertise and understanding of travel, in order to provide their clients with the best advice and support that is available.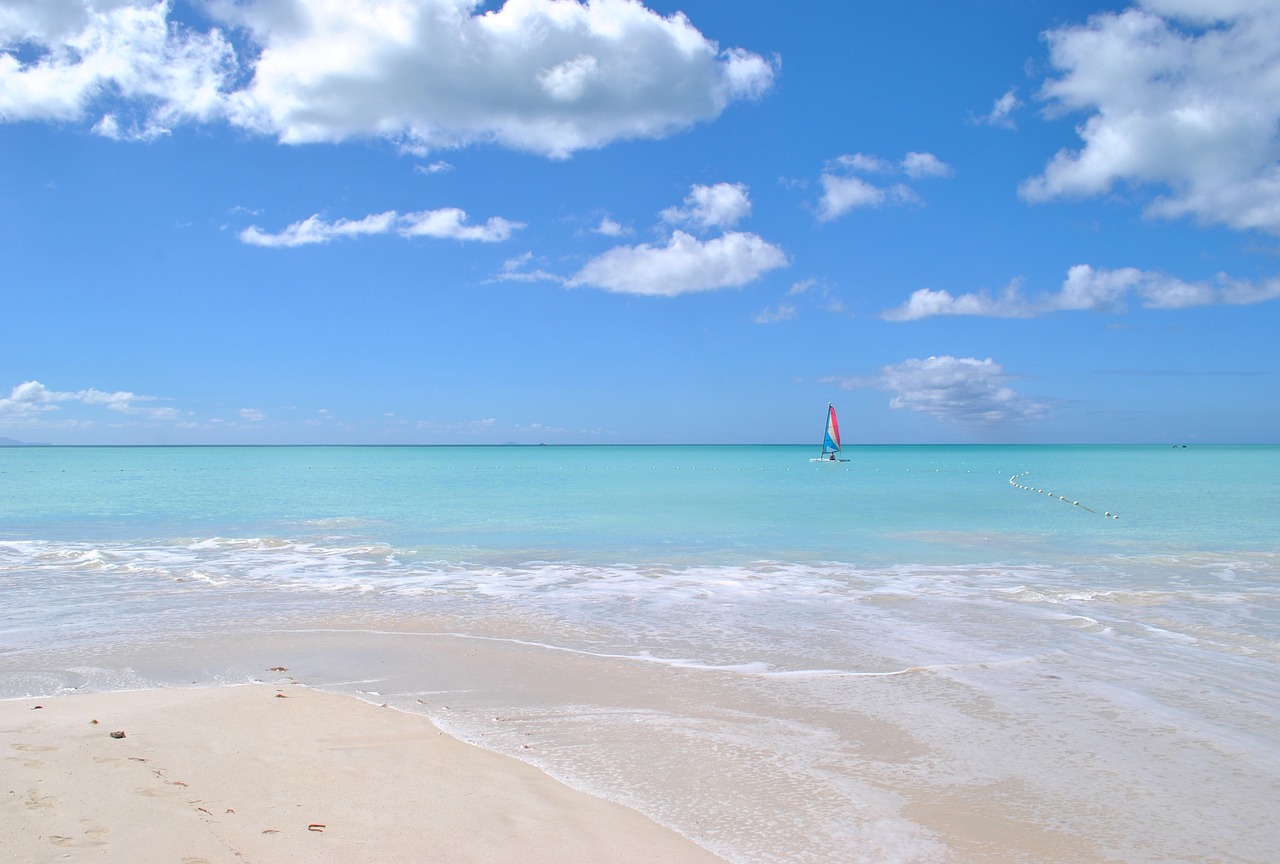 Flying Business Class to Antigua from the UK
There are only a select number of airlines that provide business class flights for passengers wishing to travel from the United Kingdom to Antigua. Airlines that provide business class flights to passengers flying from the UK included Air Canada, British Airways, Virgin Atlantic, Finnair and Iberia Airlines. All of these airlines provide business class passengers with the products, amenities, services and additional privileges which maintain business travel as a luxury experience.
Flights from the United Kingdom, operated by the aforementioned airlines will typically land at V.C Bird International airport which is situated in the north east of Antigua, just on the outskirts of the area of St John's. It is the country's main airport which operates international flights; business class passengers can pick up flights from London Heathrow, London Gatwick, Manchester, Edinburgh and Glasgow. Connections to Canada, the United States, Caribbean Islands and Europe can be easily made from Antigua.
Attractions, Getting Around and Where to Stay
Antigua offers guests a range of attractions to visit whilst staying in the city; the Jolly Harbour for instance is a popular centre which offers visitors the chance to indulge in some shopping and experience the entertainment on offer. There are also a number of restaurants and bars within the Jolly Harbour facility. For business travellers who enjoy architecture, the Cathedral which stands on top of St John's is a good attraction that is open to the public. For something different, there are Hawksbill Turtle Tours which take tourists our on the beaches to see the emergence of turtle hatchlings from their eggs and Extreme Marine Scuba company.
Many business travellers will make use of taxis to get around the city whilst in Antigua; bus services also operate but they are far slower. In order to ensure that travelling around the city is an easy and convenient experience however, it is best to rent a car – some destinations are only reachable by transport hired by travellers.
Business travellers staying in Antigua will be able to experience ultimate luxury with the choice of accommodation that is available to them. Jumba Bay is located on a private Caribbean Island and is a serene and enchanting residence for business travellers to relax in. The resort offers guests sandy beaches, beautiful landscapes, palm trees and is two miles away from Antigua's cost. The hotel has a good reputation for providing guests with the ultimate luxury amenities and services and has received many rewards of recognition. In the northeast of Antigua, business travellers will find the Blue Waters Resort – with an equally impressive reputation. Blue Waters Resort provides guests with secluded beaches, freshwater pools and acres of tropical gardens to relax in whilst visiting Antigua. Other resorts that are recommended for business travellers include Carlisle Bay, Curtain Bluff Resort and Sandals Grande Antigua Resort.
To book business class flights to Antigua, simply call 0207 255 1234 or submit an inquiry through our contact form and we will be happy to assist you.