Average flight time from London to Beijing: 9h 40min
Airlines flying direct from London to Beijing: Air China, British Airways
Airports in Beijing: Beijing Capital airport, Beijing Nanyuan airport
Distance from London to Beijing: 5,053 miles
Business Class flights to Beijing
Two airlines offer direct flights to Beijing: Air China and British Airways. Air China's Business Class on the 777-300ER features 42 lie-flat seats in a 2-2-2 configuration so not every seat has direct aisle access. They are however slightly staggered and the rows are slanted to create extra space. A L'occitane amenity bag is provided for Business Class passengers, along with pyjamas, duvet, slippers and noise cancelling headphones for watching entertainment on the 15-inch entertainment screens. Drinks are provided prior to take-off and the menu features both Western and Asian menu choices.
If you opt for British Airways you'll experience the airline's Club World product, which features lie-flat seats in a 1-2-1 configuration with deluxe bedding by the White Company. Each seat has an in-seat power port, noise cancelling headset, 10.4″ entertainment screen and ample storage space for personal belongings. Dining in Club World is a multi-course experience with seasonal menus created by top chefs. The airline has also invested an enormous amount of money into imrpoving its meal service in Club World, offering cheeses and desserts that are brought around on display trolleys.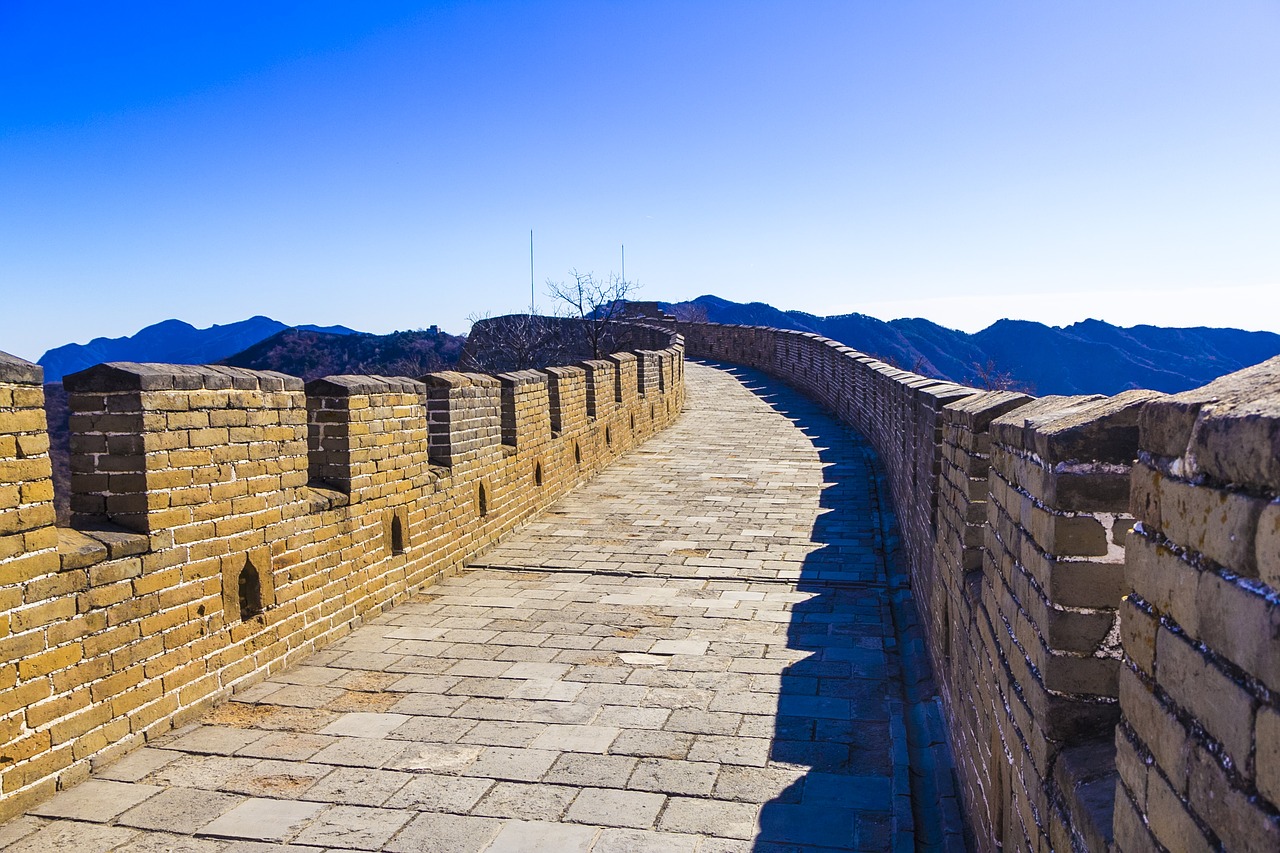 Getting to and from the airport
When you land at Beijing Capital International Airport, taxis will be available outside the airport and the minimum charge is RMB 13 covering the first 3km. The rest will be charged at RMB 2.3/km and you'll have to pay any road and bridge tolls. 
Alternatively if you'd like to take public transportation then you can catch the Airport Express train which costs RMB 25/per person and departs every 10 minutes. You can buy a ticket from one of the vending machines (which has both English and Chinese versions) or purchase your ticket from the ticket office. This is by far the fastest and most frequent method of getting from the airport into the city, although there are also airport shuttle buses too. Prices for buses vary according to your destination. 
Where to stay in Beijing
The Rosewood Beijing is one of the most luxurious hotels in Beijing, offering 282 luxurious rooms and suites that are amongst the largest in the city. Features include natural finishes, floor-to-ceiling windows, spacious bathrooms, walk-in closets, original cloisonné paintings, beautiful fine art prints and even built-in TVs within the bathroom mirrors. If you're feeling hungry or you'd like to wine and dine clients, the hotel has numerous dining options, including 'Bistro B' – a restaurant serving French dishes in a contemporary bistro style – and 'Red Bowl' – a one-of-a-kind restaurant with a menu celebrating Chinese hot pot.
Another firm favourite with travellers, The Peninsula Beijing was voted "Top 3 of The Best Hotels in Beijing" by the readers of Travel + Leisure US. Every room is a suite, so guests can enjoy plenty of space, luxury and comfort. Don't miss a chance to sample the world famous Peninsula Afternoon Tea in The Lobby and enjoy mouthwatering Cantonese cuisine inside Huang Ting restaurant, which recreates a Beijing nobleman's courtyard home. 
Things to do in Beijing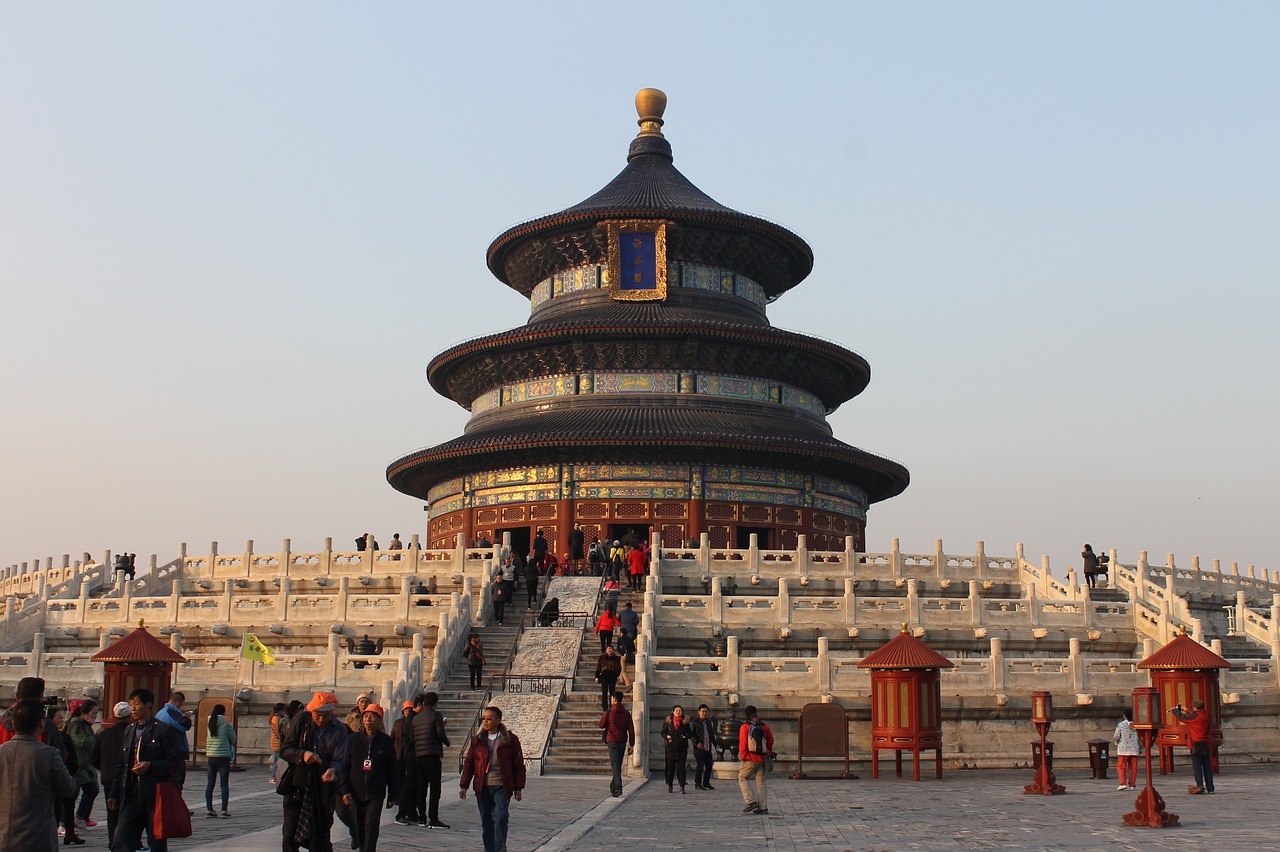 Home to one of the world's most extraordinary royal palaces and no fewer than 6 UNESCO World Heritage sties, Beijing is one of those bucket-list destinations that everyone must visit once in their lifetime. The city is brimming with restaurants too, so you'll have plenty of chances to enjoy Cantonese dishes such as traditional hotpot or crispy Peking duck. Some of the top attractions in Beijing include:
The Forbidden City – The Forbidden City was once home to Chinese emperors and their households during the Ming and Qing Dynasties from 1420 to 1912. It's one of the the most impressive palaces in the world, welcoming thousands of tourists each year through its doors. 
Tiananmen Square – Tiananmen Square is Beijing's main city square which has a very sombre history. During the  student-led protests of 1989, the government massacred thousands of civilians using automatic rifles and tanks. Although this may be one of the most controversial sights in China it's also the most visited, and upon entering Tiananmen, you can see the Monument to the People's Heroes, the Great Hall of the People, the National Museum of China, and the Mausoleum of Mao.
Great Wall of China – Without a doubt the best thing to do in China is visit the Great Wall of China – a series of walls and fortifications covering a whopping distance of 8,850 km. Standing on the wall it is incredible to think this was even possible – it's a true feat of architectural engineering. The best place to visit the wall is Mutianyu, which tends to be less crowded. 
Practical Information
Travelling to China isn't as easy as elsewhere, since you have to apply for a visa before you go and your passport must be valid for at least 6 months when you enter China. Don't be fooled by visa specialists that charge a premium, instead, visit the embassy website and choose one of three visa application locations: London, Manchester and Edinburgh. Follow the step-by-step guidance and make sure you give yourself plenty of time to get everything organised before you travel.
Beijing is located in the north of the country and has distinct seasons, so this will dictate when you want to go. The winter months between December and February experience subzero temperatures but the skies are often clear and sunny, which is great for taking pictures at The Great Wall of China. Plus you'll avoid the hoards of tourists. The summer months between June and August are hot, humid and wet, so at this time of year it's best to pack light clothes and drink plenty of water. Spring and summer are beautiful times to visit, although spring time can sometimes bring dust storms from the Gobi desert.