The best deal on business class flights to Bogota we found for a client this month cost £2,052 for a return ticket. Find the best deal on flights today by completing the form on this page and we'll get back to you quicker than you can say "Capital of Bogota!"
Average flight time, business class to Bogota from London: 11 h 10 m
Airlines with direct business class flights to Bogota from London: Avianca
Airports in Bogota: El Dorado Internat'l Airport (BOG)
Distance from London to Bogota: 5273 mi
Airlines with Business Class Flights to Bogota from London
Your business class flight to Bogota will with Avianca will be on the new Airbus A330-200.  Business class is split into 2 cabins with flat-bed seats laid out in a spacious and private 1-2-1 configuration. Enjoy ample storage space (including useful armrest storage ) and a well-placed footrest. Try a sip of coconut lemonade with your luxurious restaurant-style 3-course dinner.
Direct flights leave daily from London Heathrow at 21:40 in the evening so prepare for a late dinner and an overnight flight. You'll arrive at the El Dorado International Airport at 3:50 in the morning – perfect if you want to miss what has been called 'the worst traffic in the world'.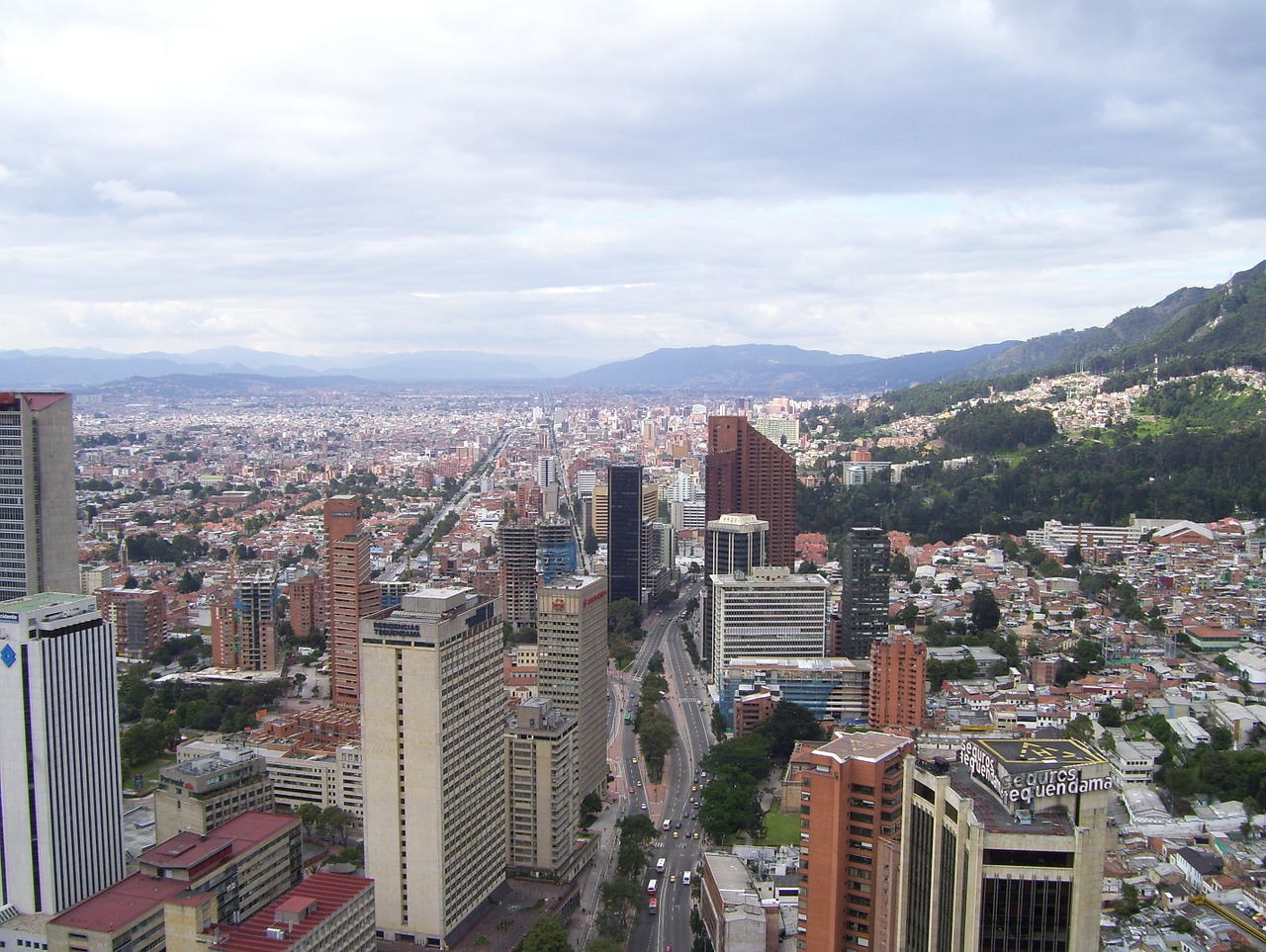 Getting to and from Bogota airport
Once your business class flight to Bogota lands and you exit customs, you'll see a sign for 'Taxi Imperial'. As the official taxi company for the airport, their rates are reasonable and drivers are safe. A taxi to downtown takes around 30 minutes and costs under £5.
During your stay, you can easily hail down a metered yellow taxi or use taxi-calling apps such as Uber and Tappsi.
If you do not want to take a taxi from the airport, there is a bus to the city center that will take you roughly 40 minutes. On your return trip, make sure you factor in an extra hour of travel time if you need to be on the roads during rush hour.
Where to stay in Bogota
Compliment your business class flights to Bogota with a stay at one of the city's top hotels.
The Marriott Group's W Bogota Hotel is centrally located near embassies, restaurants, and boutiques in the upscale Santa Barbara neighborhood, making it good for business travelers. Inspired by the legend of El Dorado, each room or suite has state-of-the-art technology and a signature W Bed.
Hotel Habitel is near the airport, making your transfer quick and painless. The hotel is close to various attractions such as the interactive science exhibits at Maloka Museum and Salitre Magico, an amusement park. Edgy, convenient and affordable, you can be sure you'll enjoy your stay.
Things to do in Bogota
Walking around Bogota is a treat thanks to the remaining colonial architecture and old-world charm of the city. This is a destination that truly values its history.
Foodie Heaven – Taste original Bogota cooking and enjoy homemade empanada paisa, obleas, pandebono, arepa santandereana and real origin coffee.
Get in touch with Nature – Head to one of the nearby natural wonders and enjoy the city's ample parks. Don't miss Simon Bolivar Park, Bogota Botanical Garden or Parque Mundo Aventura!
Bogota Bucket List Experiences
In a recent SkyClub survey, we asked over 1,000 of our clients "what's number one on your bucket list?"
35% of our customers ranked a specific experience as the number one item on their bucket list. So, if you are feeling a little daring, why not combine your business class flights to Bogota with a once in a lifetime experience?
SkyClub Recommendations:
Sky – Go sky diving to see the city from afar and understand just how varied the Colombian landscape is.
Summit– Hike up the lush Monserrate Mountain and watch the sun go down over the city.
Business Class Flights to Bogota, Practical Information
British citizens can visit Colombia for up to 90 days as a tourist without a visa. If you'd like to extend your stay beyond that, visit the immigration office to boost your visa to 120 days. You cannot stay in Colombia for more than 180 days in a single year.
Thanks to the nearby ocean, the climate is moderate with dry summers and mild winters. Temperatures never rise above 20 degrees Celsius or dip below single digits. April, May, and October see the most rainfall whereas January to March and June to July are predominantly dry. Although it's not freezing, be sure to pack warm clothes and carry a jacket with you.
To get the best deal on cheap Business Class flights to Bogota, simply complete the form on this page or call 0044 207 255 1234 to speak with one of SkyClub's fast and friendly experts.
We will find you special, discounted fares that are not available online. So, by the time you take your business class flights to Bogota, you'll feel happy knowing that you've paid less than the people seated nearest to you! Have a great trip and – if you want to save money – please book with SkyClub.
Further Reading: