The best cheap business class flights to Mumbai we found for a client this month cost £2,067 for a return ticket. Find the best deal on flights today by completing the form on the left of this page. We'll get back to you faster than you can say "Bollywood!"
Average flight time, business class to Mumbai from London: 9 hours 10 minutes
Airlines with direct business class flights to Mumbai from London: British Airways, Virgin Atlantic, Jet Airways, and Air India
Airports in Mumbai: Chhatrapati Shivaji Maharaj International Airport. Terminal 1 (domestic), is sometimes referred to as Santa Cruz Airport by locals.
Distance from London to Mumbai: 4,466 miles
British Airways has two daily business class flights to Mumbai from London.
Business class flights to Mumbai land at the Chhatrapati Shivaji Maharaj International Airport and depart from London Heathrow, Manchester, and Edinburgh. British Airways has two flights to choose from, one leaving in the morning and arriving late at night (10:00 -> 23:45), and the other leaving at night and arriving late morning (21:25 -> 11:10).
All airlines offer the usual business class amenities, but it is worth mentioning that some customers found Air India's seats to be a little dirty and small.
Getting to and from Mumbai airport
To get from the airport to your accommodation can take anywhere between 25 minutes to 2 hours depending on the traffic. If you arrive late at night, taking a cab will be the easiest way to travel. Grab a prepaid taxi (the cheaper, more comfortable option) as you exit the airport. The trip will cost 600 rupees at most (under 7 pounds).
If you arrive during the daytime and are in a rush, catching the train might get you to the city centre a little faster. Catch a taxi to Vile Parle station and hop on the next train to Churchgate. The trip should take 45 minutes – much quicker than sitting in 2 hours of city traffic.
Where to stay in Mumbai
Compliment your business class flights to Mumbai with a stay at one of the city's top hotels. The Oberoi, located in Nariman Point – the city's shopping and business district – serenely overlooks the ocean. Enjoy light-filled rooms and a restaurant run by a Michelin-star chef.
For a beach getaway, stay at the JW Marriott Hotel, beautifully positioned next to the sparkling waters of Juhu Beach. With staff trained by ballet dancers to look poised at all times, you can be sure service at the Marriot is nothing short of excellent.
Things to do in Mumbai
Mumbai, like many places in India, is crowded and busy all day long. Enjoy escapes into nature at the national park and spoil yourself in one of the many shopping districts!
Borivali National Park – Home to over 40 different species of mammals and 251 species of birds, the national park is a landmark that sets Mumbai apart from other concrete jungles.
Chhatrapati Shivaji Maharaj Museum – Be amazed by a collection of treasures from China, Tibet and Japan, religious statues, armour and Indian crafts.
Shop till you drop – The Zaveri Bazaar is the best jewellery market in Mumbai, whereas the Colaba Causeway is the place to pick up unique antiques and souvenirs.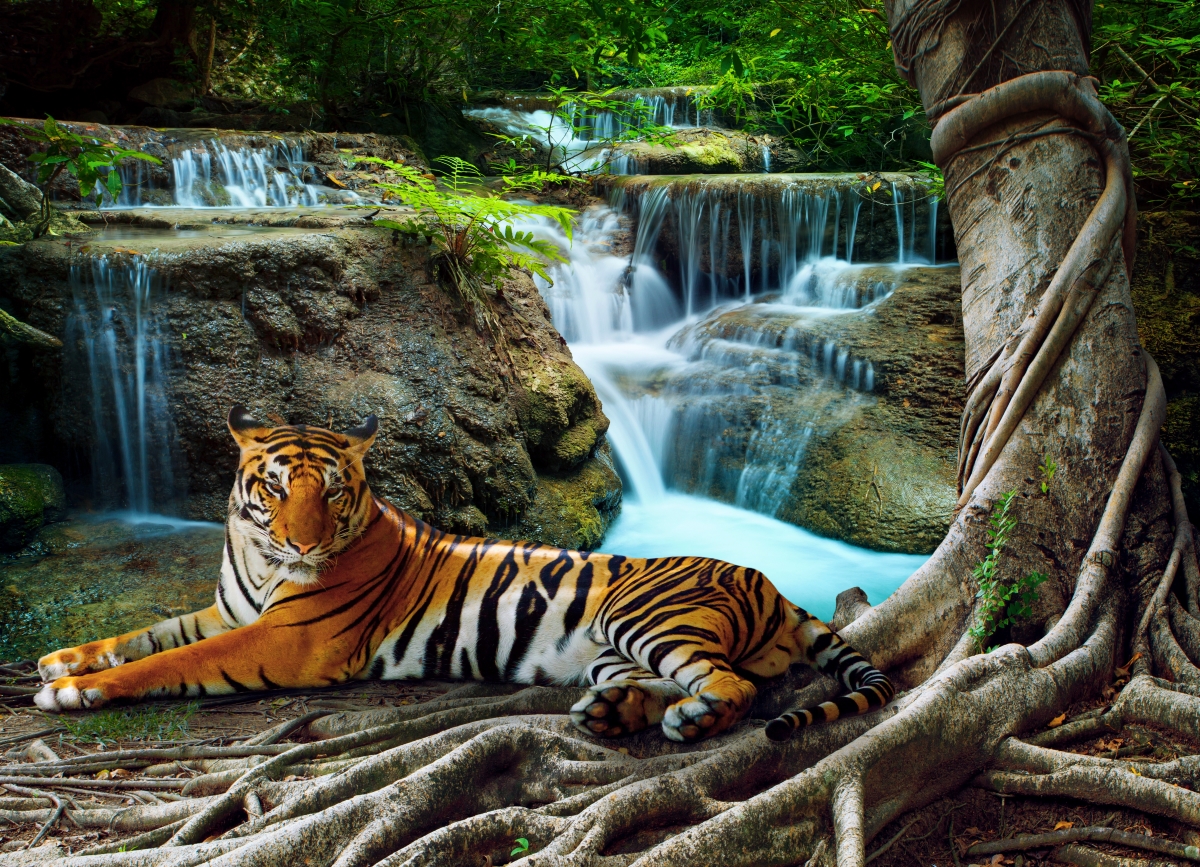 Mumbai Bucket List Experiences
In a recent SkyClub survey, we asked over 1,000 of our clients "what's number one on your bucket list?"
Your answer? Something that's truly adventurous and daring. Here's some once in a lifetime bucket list experiences in Mumbai.
Spectacular – Zipline through the lush green Lonavala and Aamby Valley, no fitness or skill level required!
Sea and Sailing – Set sail on the Arabian seas and charter a yacht for the afternoon. Head down to the Gateway of India Dock or reserve your ride online.
Sky – Perfect for adrenaline lovers, choose from 5 bungee jumps near Mumbai
Safari – Head to Sanjay Gandhi National Park for a Jungle safari amidst lions and tigers.
Business class flights to Mumbai, Practical Information
UK citizens will need to get an e-visa online to visit Mumbai. The visa is valid for 60 days on a single entry. It's best to apply 72 hours in advance, but you can pay extra and get a rush-visa in 18-24 hours. Note that you'll need to print out your e-Visa for arrival.
From November to February, temperatures are cool and pleasant, reaching a minimum of 10 degrees Celsius. March to May is hot, humid and sticky – beware of sunstroke and be sure to drink plenty of water. Monsoon season is from June to October and sees plenty of rainfall, so plan your outdoor activities accordingly!
To get the best cheap Business Class flights to Mumbai, simply complete the form on this page or call 0044 207 255 1234 to speak with one of SkyClub's fast and friendly experts.
We will find you special, discounted fares that are not available online. So, by the time you take your business class flights to Mumbai, you'll feel happy knowing that you've paid less than the people seated nearest to you! Have a great trip and – if you want to save money – please book with SkyClub.
Further Reading: