More and more airlines are turning to Artificial Intelligence and new technologies to improve their customer service experiences. This year United enabled customers to check-in with Alexa and Air New Zealand experimented with friendly robots at check-in. Now Air France has introduced Louis, a chat bot that is dedicated to answering customer questions related to baggage.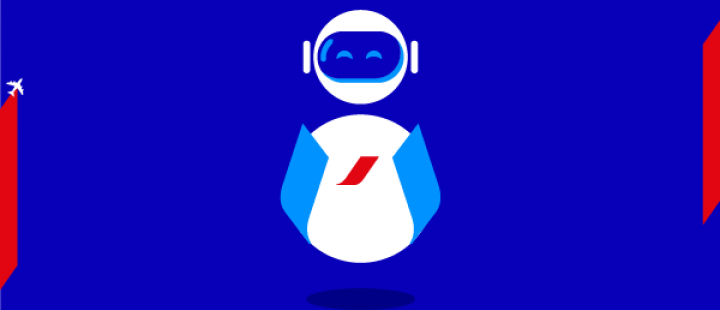 To announce the new chat bot, the airline organised a digital meet up called #AFDigidays at Facebook France, where industry specialists gathered together to discuss key topics and emerging technologies. 
Air France identified that baggage is one of the most prevalent customer service topics, so the airline has developed the chat bot that uses artificial intelligence to detect the intentions of the user. Louis is connected to Air France's systems, so he can provide users with the status of delayed baggage or information about baggage allowances. He directs the user to an agent if he cannot understand the question, when the message contains more than 200 characters, or when the user asks to speak to an agent. Passengers can directly contact Louis 24/7 on the Facebook Messenger app directly via the baggage FAQ page on the Air France website.
The airline says it is already working on new features for 2017, including travel ideas and other topics as well as voice control.
At the #AFDigidays event, Air France-KLM group Chairman and CEO, Jean-Marc Janaillac took the opportunity to talk about the major challenges of digital innovation and especially artificial intelligence in customer relations.
"The main challenge is personalized services to know more about our customers, accompany them wherever they are and offer them services or a solution in line with their expectations. To achieve this, digital technology is essential. Artificial intelligence allows us to create an even more personalized customer relationship, stay in permanent contact with our customers and anticipate their needs in order to provide an optimum solution in real time."