Have you ever been curious to know what's on your aircraft besides people and suitcases? British Airways has released an interesting infographic to show exactly what, and who, is on one of the airline's 850 flights a day.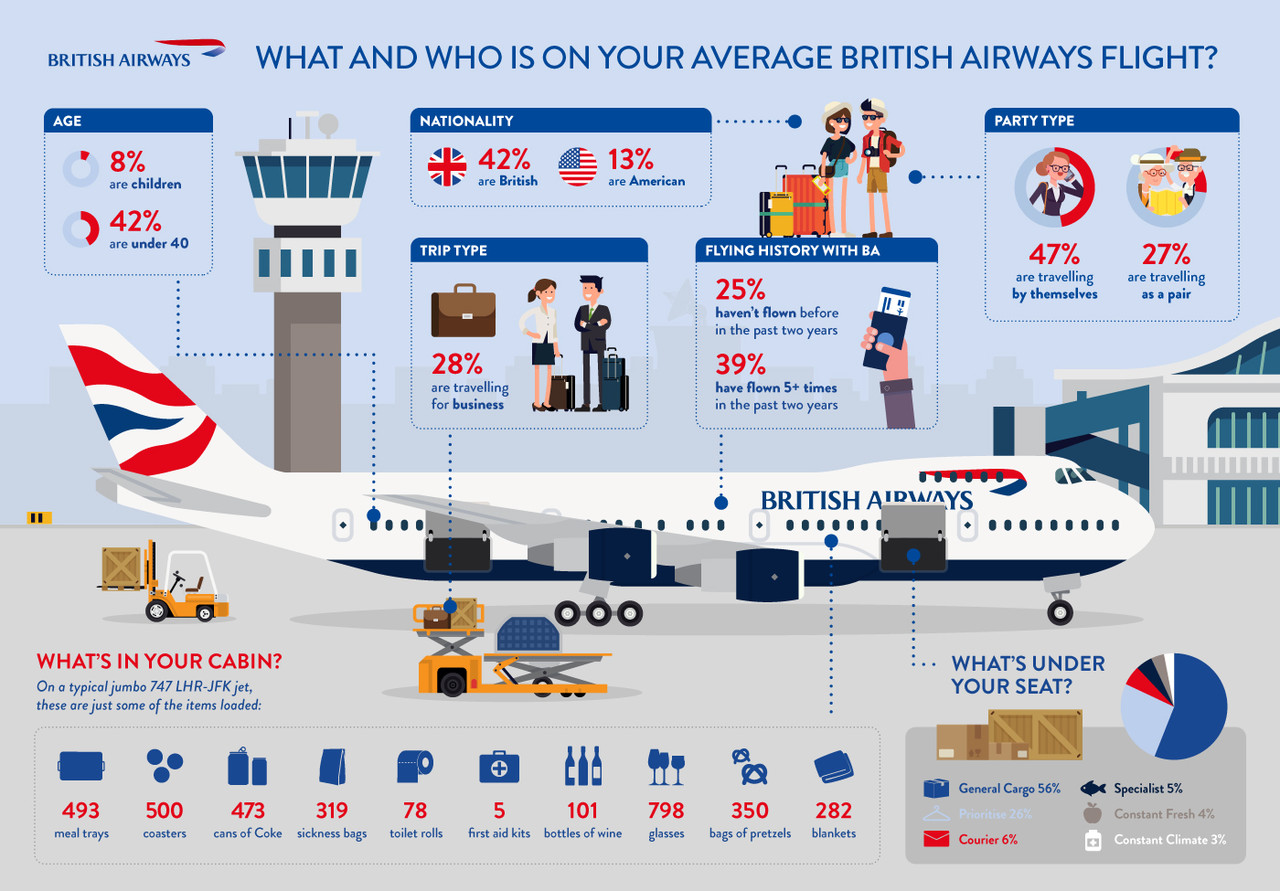 A Boeing 747 operating from Heathrow to JFK is loaded with over 7,000 items, including 101 full bottles and 388 quarter bottles of wine, 293 headrest covers, 350 bags of pretzels, 78 toilet rolls, five first aid kits and up to around 800 items of bedding, including the new Business Class bedding by  The White Company. Recently new champagnes and sparkling wines were also added to the list of items, including Lanson Rosé Champagne for First Class and Canard-Duchêne Cuvee Léonie Brut Champagne in Club World.
BA's data study has also revealed that there's a trend for people travelling alone. In an average year, 47% of passengers are solo travellers, while just 27% travel as a pair. Around 70% travel for leisure, while 28% travel on business.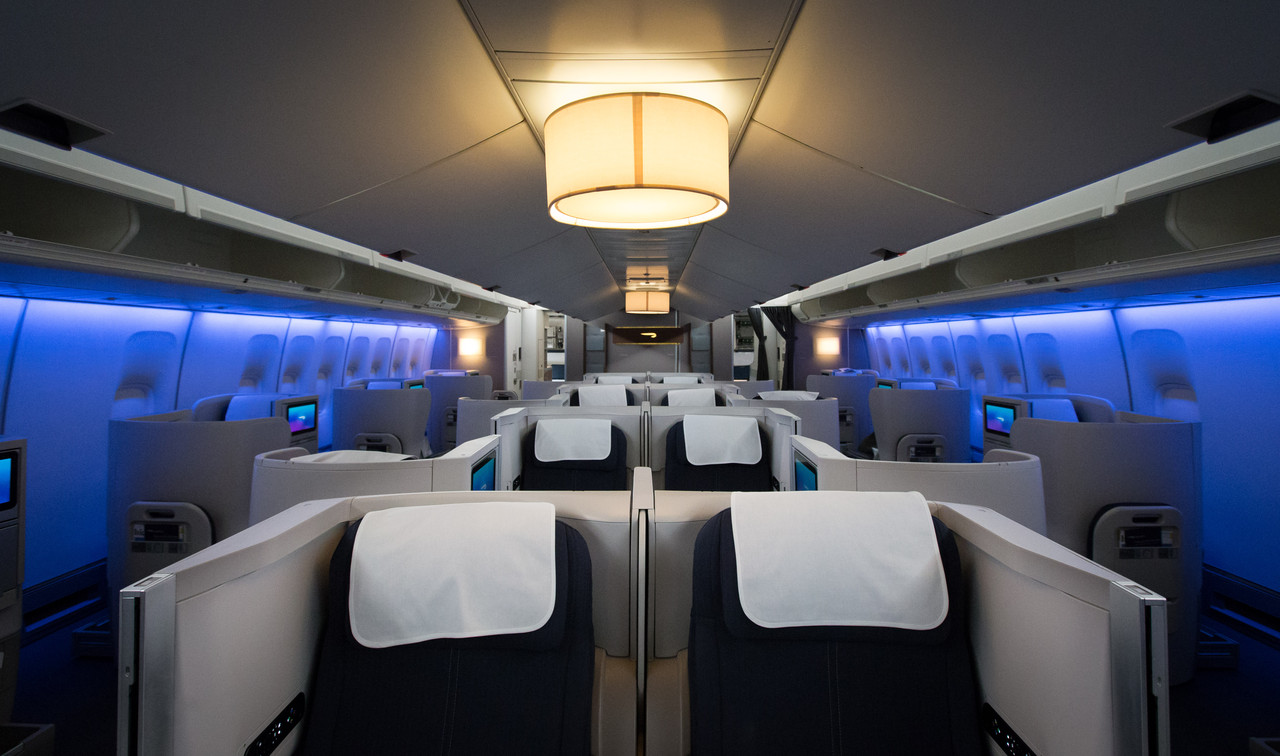 If you're ever wondered what's in the hold besides your suitcases, sister company IAG Cargo says that so far in 2018, 26% of cargo has been made up of "priority" goods such as fashion products, the latest smartphones, or tablets.
Meanwhile 5% has been "specialist" cargo, such as live animals or high value artwork, and 4% has been perishable produce such as raspberries from Kenya or lettuces from the US.
3% of cargo was temperature controlled pharmaceuticals and lifesaving vaccines.
Some of 2018's most interesting shipments include Cognac from Bordeaux to Kuala Lumpur, emergency lettuce from Los Angeles to fight the UK's heatwave vegetable shortage and royal wedding special magazines from the UK to the US.