Flying Business Class is always an incredibly satisfying experience even if you're a seasoned business traveller. The prospect of having your own bed in the sky is always much more exciting than the thought of sitting upright in Economy, plus you have the perks of luxury amenity kits, HD entertainment screens and multi-course meals that rival those found in high-end restaurants. In order to get the most out of your Business Class experience, we've put together a list of tips for flying Business Class on international flights:
1. Check if there's a complimentary car service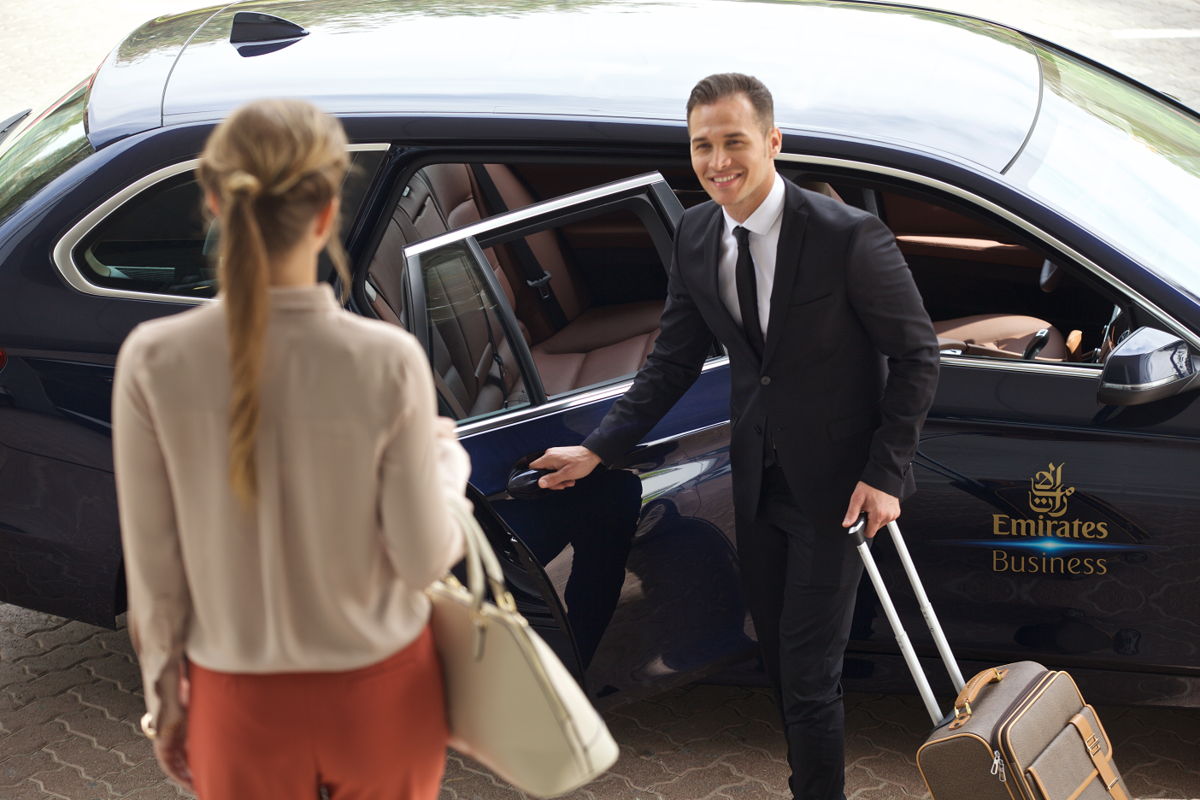 When flying Business Class, some airlines such as Emirates, Qantas and Virgin Atlantic offer a complimentary chauffeur driven car to whisk you to and from the airport in style. Forget lugging your bags on public transportation or worrying about airport parking…just await your driver who will pick you up from your home or hotel in a luxury vehicle.
Not sure if yours does? Check out our list of airlines that offer a free car service. In order to take advantage of the service, you'll need to book in advance so don't leave it until the very last minute or you may end up having to hail a taxi to the airport.
2. Look at the seat plan
Every aircraft is different, so it's always worth checking the seat plans on a site like SeatGuru.com to ensure you get the best seat. With many of the major airlines taking delivery of newer aircraft these days you will find a variety of seating layouts, many offering more privacy and comfort than ever before. If you're a solo traveller then a window seat will usually offer most privacy, while the middle seats are better for passengers who are travelling together. Not all Business Class seats are equal, so looking at a seat plan will enable you to figure out which seats have more storage space and which are better located.
3. Arrive early and make the most of the lounge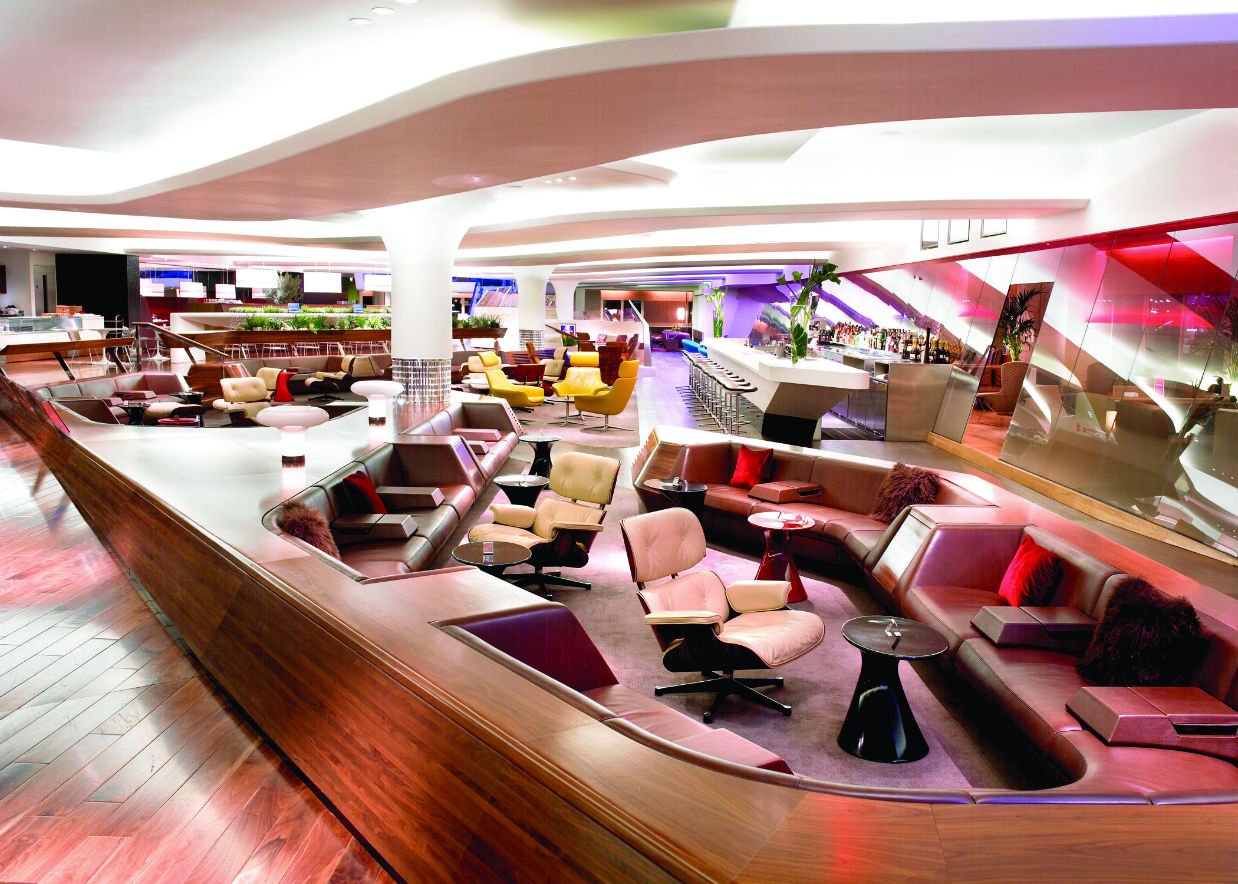 When you're paying the extra cash for a Business Class seat then you'll want to make the most of the facilities available to you. Always arrive at the airport with plenty of time so you can relax and enjoy all the facilities in the lounge, such as showers, buffet meals, free Wi-Fi and complimentary drinks from the full-service bar. As an example, Virgin Atlantic's Clubhouse at Heathrow features a lively bar area with trained mixologists who can pour you a cocktail, along with a Clubhouse Spa that offers a range of treatments from haircuts to manicures.
4. Pre-order your meal
Some airlines such as Singapore Airlines and Malaysia Airlines have a special menu with meals that can be pre-booked up to 24 hours before your flight. Of course you could just board the aircraft and order anything from the menu but the choices will be a bit more limited. By pre-booking your meal you can enjoy a lot more options: think Lobster Thermidor and Fillet Steak.
5. Wear something comfortable
Yes, Business Class is that little bit more special and you might be tempted to arrive at the airport dressed in your finest threads but the important thing is to be comfortable during the flight. Suits, linens and shirts tend to get very creased on a plane, so we'd advise stretchier breathable fabrics that don't crease as much. Airlines often provide closets or coat hooks so you can hang up your suit and change into it on arrival in the arrivals lounge. Definitely avoid restrictive jeans and opt for some loose fitting trousers, leggings or a skirt. Better still, if the airline offers complimentary pyjamas  then change into them so you'll have a better night's sleep and you're clothes will be left smelling fresh. Alternatively take a change of clothes to slip into something more comfortable after take off.
6. Enjoy the booze, but don't drink too much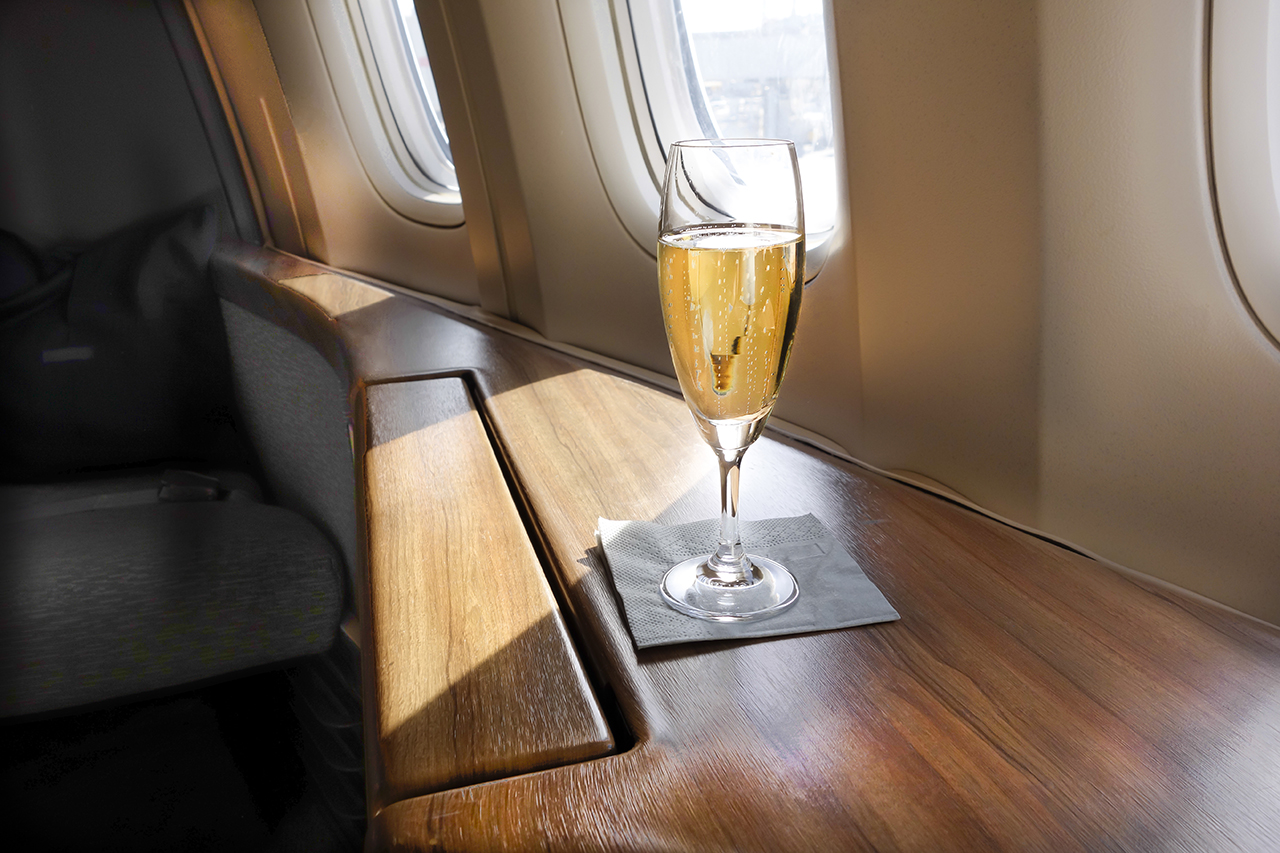 Pre-flight glass of champagne anyone? If you've flown Business Class before then you'll know that alcohol is a very big part of the experience. With cabin crew offering you free booze every time they come round it can be tempting to keep drinking but this can easily lead to an unwanted hangover. Alcohol has more of an effect on the plane too so always best to drink in moderation. Yes it might seem a good idea to have cocktails in the lounge, a glass of champagne before take off, 2 glasses of wine with dinner and an aged tawny port at the end of the meal, but this will definitely disturb your sleep. Ensure you drink plenty of water throughout the flight to stay hydrated.
7. Try to get some sleep
Business Class is just so exciting that it can be difficult to know where to start. Do you stay up and watch every movie on your 18″ entertainment system? Do you enjoy an enormous banquet and resolve to eat everything on the menu before you touch down in Singapore or wherever you're heading? You'll notice that seasoned Business Class travellers tend to take advantage of the lie-flat seats by popping their eye shades on, slipping into the complimentary pyjamas and maximising their sleep time during the flight. Some airlines offer a special express meal service allowing you to get some extra shut eye right up until you land. Another idea if you wish to sleep on the flight is to take full advantage of the Business Class lounge before departure and have a meal before boarding.
8. Stay hydrated
No matter what cabin class you're flying in it's important to stay hydrated on the plane and usually you'll be greeted with a complimentary bottle of water at your seat when you board the plane. Drink it. Often the amenity kits will containing moisturising products too so don't forget to put on some lip balm and moisturise your face before falling asleep.
9. Don't be afraid to ask questions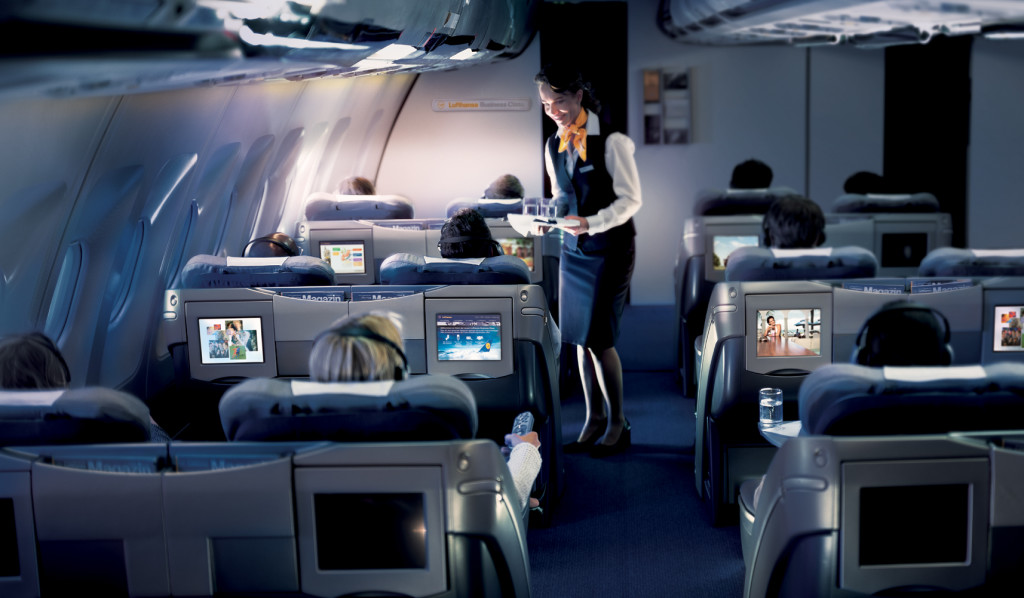 Although you'll be provided with a menu inflight, the number of options can sometimes be overwhelming. Airlines often have tons of different alcoholic beverages to choose from that you may not even know about, so it's always worth asking what options they have that aren't on the menu. Usually cabin crew are highly trained as wine connoisseurs and food experts so it's their job to tell you which wine pairs brilliantly with your meal. Similarly if you don't know how to work your seat controls or you're wondering if there's a turndown service just ask instead of trying to figure it out.
10. Take the amenity kit home with you
Airlines invest a lot of time and money into creating stylish amenity kits for their Business Class customers.        Often they'll partner with luxury brands and famous designers to create rotating designs packed with luxury skincare products. For instance, if you fly on Emirates you'll receive a luxury amenity kit which is designed by Italian brand Bulgari and feature Bulgari's new signature floral woody fragrance, Eau Parfumée au Thé Blanc (white tea fragrance) along with other skincare essentials. British Airways has partnered with luxury British retailer The White Company for its amenity kits, containing products from the retailer's Restore & Relax Spa Collection, as well as a super-soft jersey eye-mask.
Don't leave yours under your plane seat; instead take it with you and use it as a washbag on your next adventure!